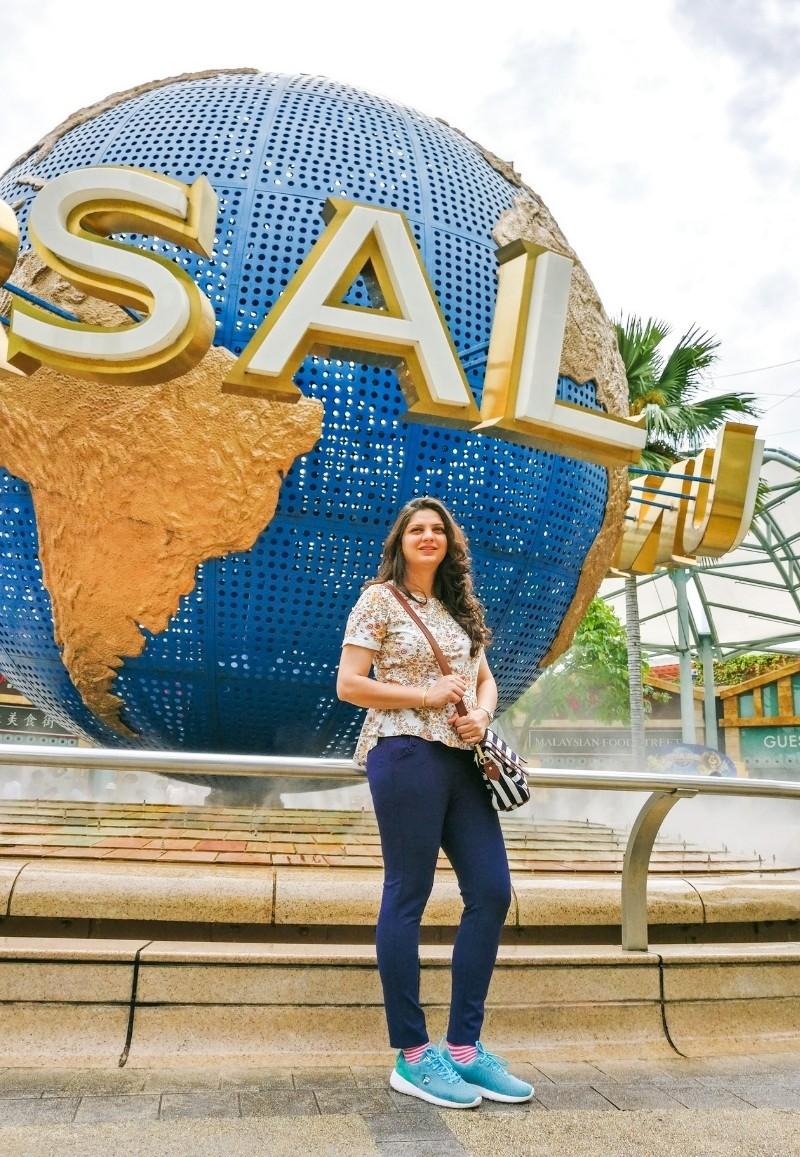 Hey Guys,
Ever dreamed of sitting by the Marina Bay watching the lights show or clicking a pic at the Merlion? or spending a day lazing around the beach of the Indonesian islands an hours ferry ride from Singapore?
Singapore is supposedly one of the most expensive cities in Southeast Asia but it is definitely possible to see this beautiful, well organised country in under 70,000 INR. So lets go!
Which month to visit?
There is no bad time to visit Singapore. It has consistent weather throughout the year (28°C). Rain can be expected anytime of the year.
Planning:
Book your hotels in advance and book your flight tickets 2-3 months in advance to get good deals. Average cost for flight from India to Singapore should be in the range of 17000 to 23000 INR.
Day 1: Arrive in Singapore
Land at Changi airport and then head to the hotel.
Mode of Transport: Singapore is very well connected through the MRT except the Zoo. You can purchase Tourist pass ranging from 1-3 days that offer unlimited rides.
Cost of tourist pass: 10$ to 20 $ ($ here means SGD)
Cost of Taxi: 25$ to 30$ from Changi to Singapore centre
Cost of accommodation: 200$ approx
There are ample options to eat locally and the minimum cost for 2 would not amount to more than 30$ a meal.
Day 2: Singapore to Batam
Singapore has access to some beautiful Indonesian islands that are only an hours ride away via boat from the Tannah Merah Ferry Terminal. We were super excited to head out to one such stunning island namely Batam. Ferry tickets can be bough in advance from Batam Fast.
Booking link: https://batamfast.com/tripschedule/index.ashx
Return Cost/ person: Approx 49$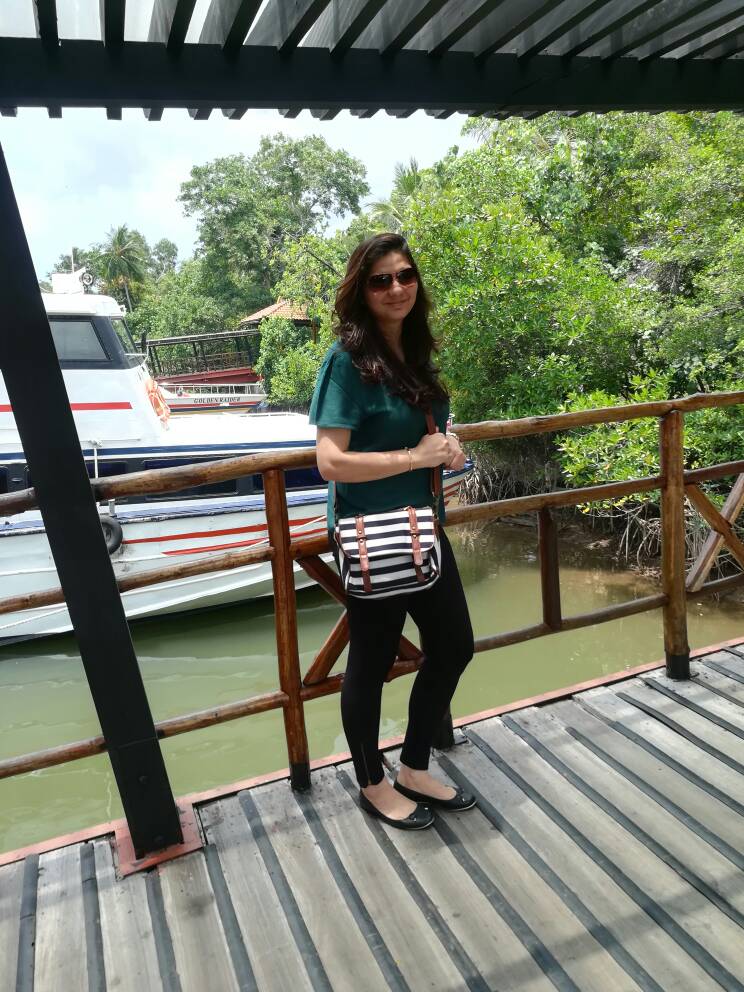 We landed at the Nongsapura Ferry terminal at Batam. Our resort was kind enough to arrange a pick up as soon as we arrived. Now I am not exaggerating when I say this but Turi Resort has been one of the most spectacular and budget friendly resorts I have ever visited.
Booking link: https://www.booking.com/hotel/id/turi-beach.en-gb.html?aid=397645;label=bin859jc-1DCAEoggI46AdIM1gBaGyIAQGYAQm4ARfIARTYAQPoAQGIAgGoAgO4Asj8seYFwAIB;sid=8273be5106148320b10d0bf5770fb048
Use this code and get a 10% off your next booking with booking.com 🙂
https://www.booking.com/s/57_6/jesal041
We spent the day exploring the resort and gorging on some lip smacking Indonesian cuisine. We decided to spend the evening at the famous Nongsa Point Marina & Resort that was just 10 mins by car from Turi. Needless to say the sunset views were spectacular!
Day 3: Exploring Batam
We started off with an amazing breakfast spread put together by Turi resort and then made headed off to the private beach.
After some vitamin sea 🙂 it was picture time!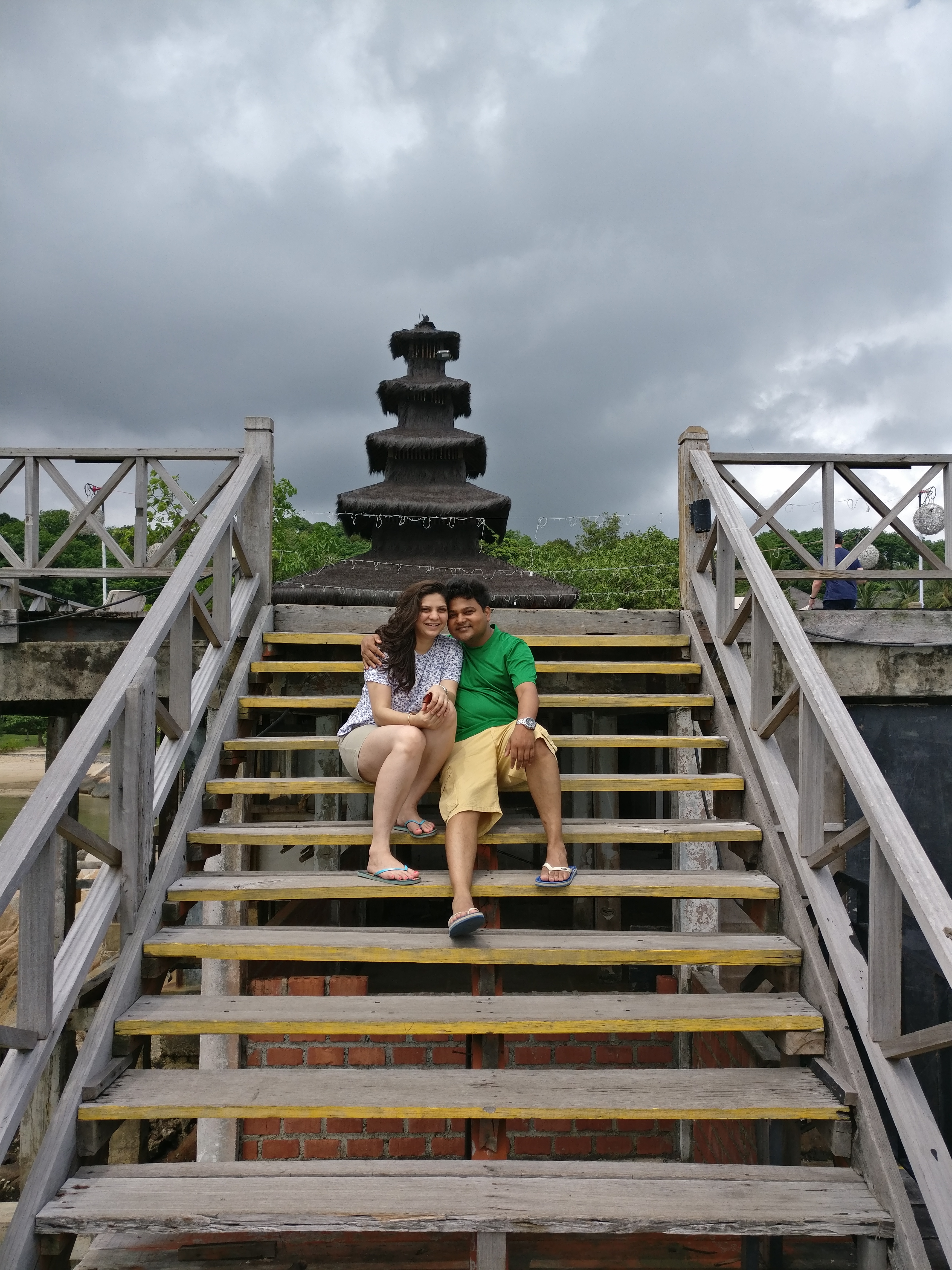 We decided to spend the afternoon by going to Mega Mall, an hours drive, to Batam Centre for some shopping! You can get good local branded stuff for as low as 10 $.
Cost of travel: Since there aren't many public transportation choices we opted for a taxi that costed approx. 30$ return
Day 4: Batam to Singapore
It was tough to say bye to Turi and we truly thanked the people there for their hospitality. Since we had already booked our return tickets to Tanah Mereh we didn't have to worry about that.
We headed to our next accomodation that was close to the famous Bugis Street.
We spent the evening by checking out the infamous Merlion that attracts hundreds of visitors everyday.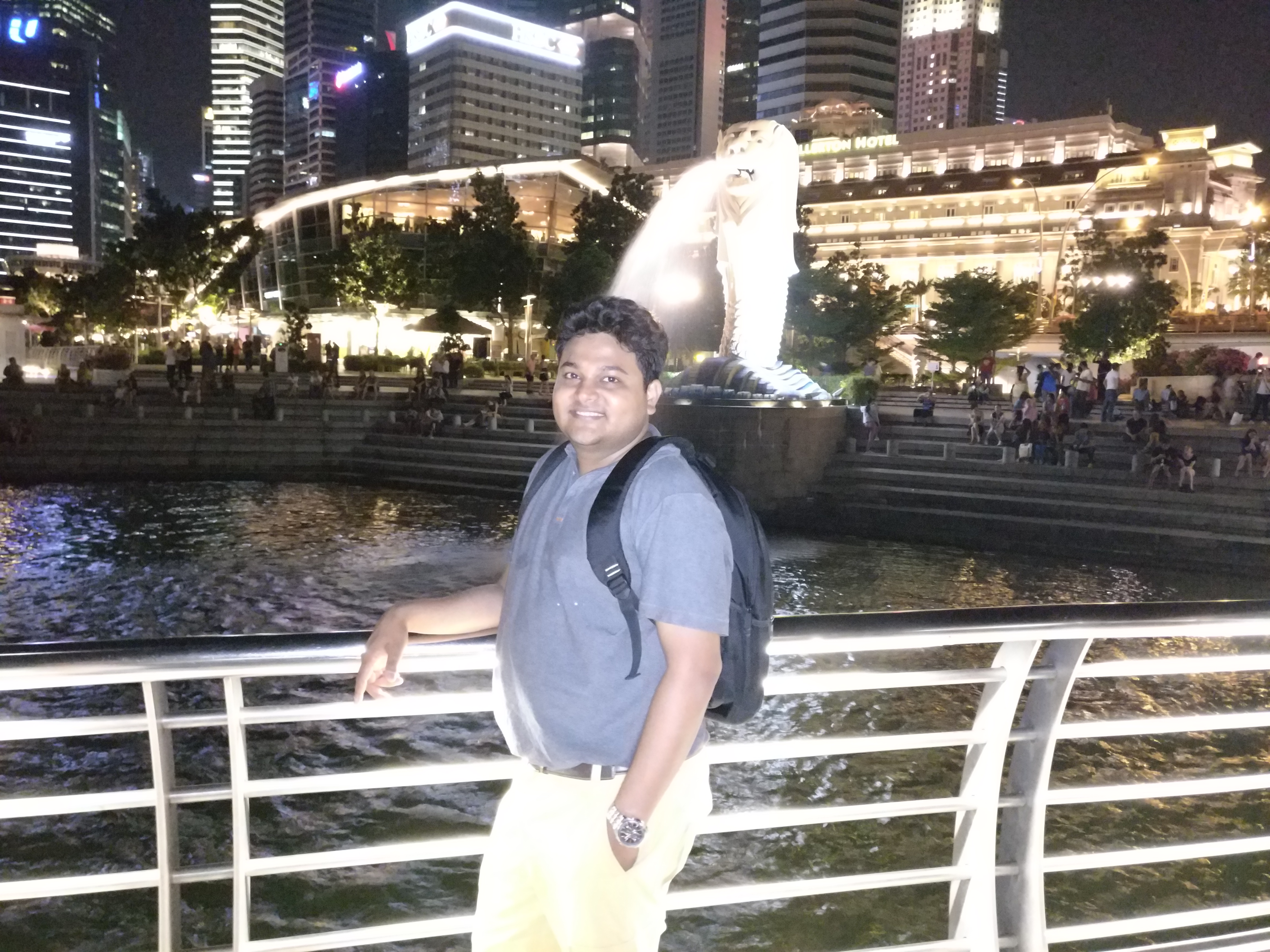 Travel: You can opt for bus / MRT (downtown stop : Blue line) that's 20 mins ride from Bugis to the Marina.
Things to do at the Marina:
Garden Rhapsody ( Light Show) – Free – 7:45-8:45

daily

iLight – 9:00/9:30 , 11:00 – Free – Light Show – Helix Bridge

. It's usually around march
There are ample restaurants overlooking the Marina so one can just sit relax and enjoy the view.
Day 5: Sentosa
We were all geared up and made our way to the Universal Studios. It includes themes such as Jurassic Park, Transformers, Shrek, Puss In Boots etc. Its not only a place for kids but even for adults. We made the bookings of all the activities through Klook.com that offers good discounts on every attraction
Booking link: https://www.klook.com/en-IN/activity/117-universal-studios-singapore/?krt=r20&krid=b09be3f6-5cb0-4420-6f5d-1e9d7d7370de
Cost per person: 75$
Time: One full day
Opening Hours:
Sunday-Thursday: 10:00am-7:00pm
Universal After Hours: 10:00am-10:00pm, Friday & Saturday
Travel to Sentosa:
By MRT: Ride the MRT and get off at Harbour Front Station (North-East Line or Circle Line). From there, you can ride the Sentosa Express located at the 3rd level of Vivo City shopping mall (Lobby L). Alternatively, you may walk along the Sentosa Boardwalk to Sentosa.
By Cable Car: Get off at Harbourfront MRT and take Exit B (Harbourfront Centre). Follow the signs leading to Singapore Cable Car station at Harbourfront Tower II.
Public Buses: RWS8, 188R, 963R
For more pics check out our Singapore Gallery here https://wordpress.com/post/touristtotravellers.blog/282
Day 6: Singapore Zoo & River Safari
Booking: We bought the Park hopper pass (4 Park admission) from the official website
Cost per person: 76$
Official website: https://www.wrs.com.sg/en/visit/
Inclusions: Jurong Bird Park, Singapore Zoo, Night Safari, River Safari
We thought it better to go for the Park hopper pass as it turns out to be more economical. Alternatively you can opt for single park admissions if you do not wish to visit all 4.
Attraction Timings:
Singapore Zoo : 8.30 am to 6.00 pm daily
River Safari: 10.00 am to 7.00 pm daily
Jurong Bird Park: 8.30 am to 6.00 pm daily
Night Safari: 7.15 pm to 12.00 am
Travel: We took an uber to the Zoo. Alternatively you can take the MRT and then take connecting bus.
MRT stations Connecting buses
Ang Mo Kio Bus No. 138 (Ang Mo Kio bus interchange)
Choa Chu Kang Bus No. 927 (Choa Chu Kang bus interchange )
We started off by going to the River Safari. The park is home to 400 plant species and over 7,500 aquatic and terrestrial animals representing close to 240 species, including one of the world's largest collections of freshwater animals.
Duration: 3-4 hours
The river safari included a 30 mins Reservoir Cruise and a 15 min Amazon River Quest.
Tip: Do opt for both the activities especially the Amazon river quest as it is designed to simulate a journey across the Amazon river.
We then headed to the Singapore Zoo. Home to more than 2,400 specimens of over 300 species, 34 per cent of which are threatened, the Zoo has attained a strong reputation internationally for its conservation initiatives and breeding programmes.
Duration: 3-4 hours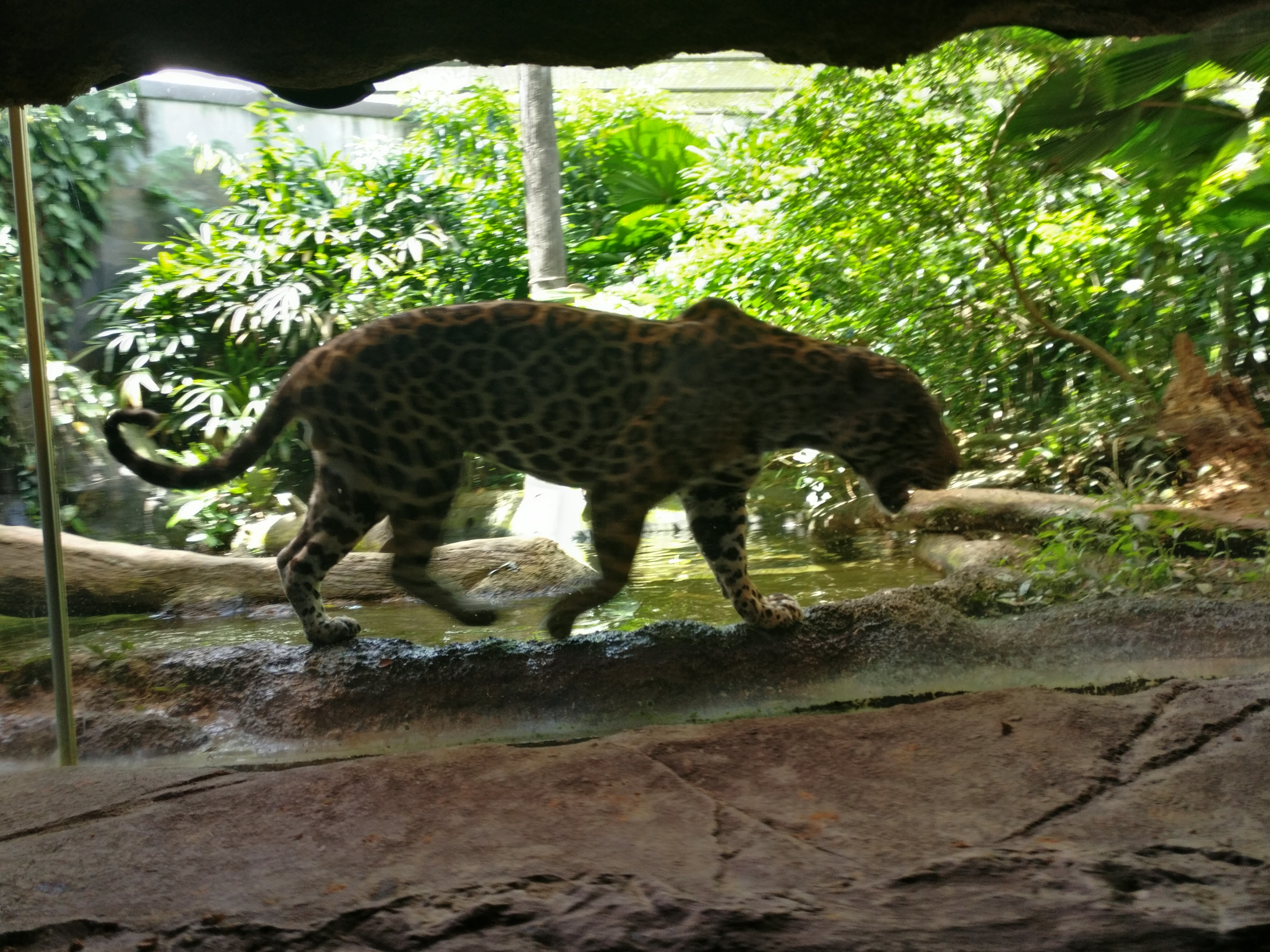 Note: If you are tired with all the walking then you can hop into a tram that runs across the Zoo.
It was almost evening by the time we were done exploring the Zoo so we sat down for some snacks at a café within the Zoo.
We didn't have any energy to carry on and explore the Jurong Bird park so we gave it a miss and after a small break headed for the final attraction from the pass i.e. Night Safari : the world's first nocturnal wildlife park is home to Malayan tigers, Asian elephants, fishing cats, red dholes, anoas, markhors, bantengs, Malayan tapirs and Asian lions, among other threatened species. Its a 40 min Tram ride through six geographical regions, from the Himalayan foothills to the jungles of Southeast Asia with engaging live commentary.
Duration: 1 hour approx.
Tip: Do not try to get off the tram at any point.
After an exhausting but fruitful day we headed back to our apartment.
Day 7 : Singapore City & Sentosa
We decided to take the morning off after the exhausting day before. In the afternoon we decided to explore one of Singapore's most famous attractions "The Gardens by the Bay".
Now these consist of the "Flower Dome" and the "Cloud Forest"
Booking link: https://www.klook.com/en-IN/activity/127-gardens-by-the-bay-singapore/?krt=r20&krid=b09be3f6-5cb0-4420-6f5d-1e9d7d7370de
Cost per person: 23$
Opening hours: 9.00 am to 9.00 pm daily
Total Duration: 3-4 hours
Travel:
From Bayfront MRT (CE1/DT16), take Exit B and follow the underground linkway, exit and cross the Dragonfly Bridge or Meadow Bridge into Gardens by the Bay
From Tanjong Pagar MRT (EW15), take Exit C and head to International Plaza, Anson Road to bus stop 03223, take bus 400 and alight at bus stop 03371 along Marina Gardens Drive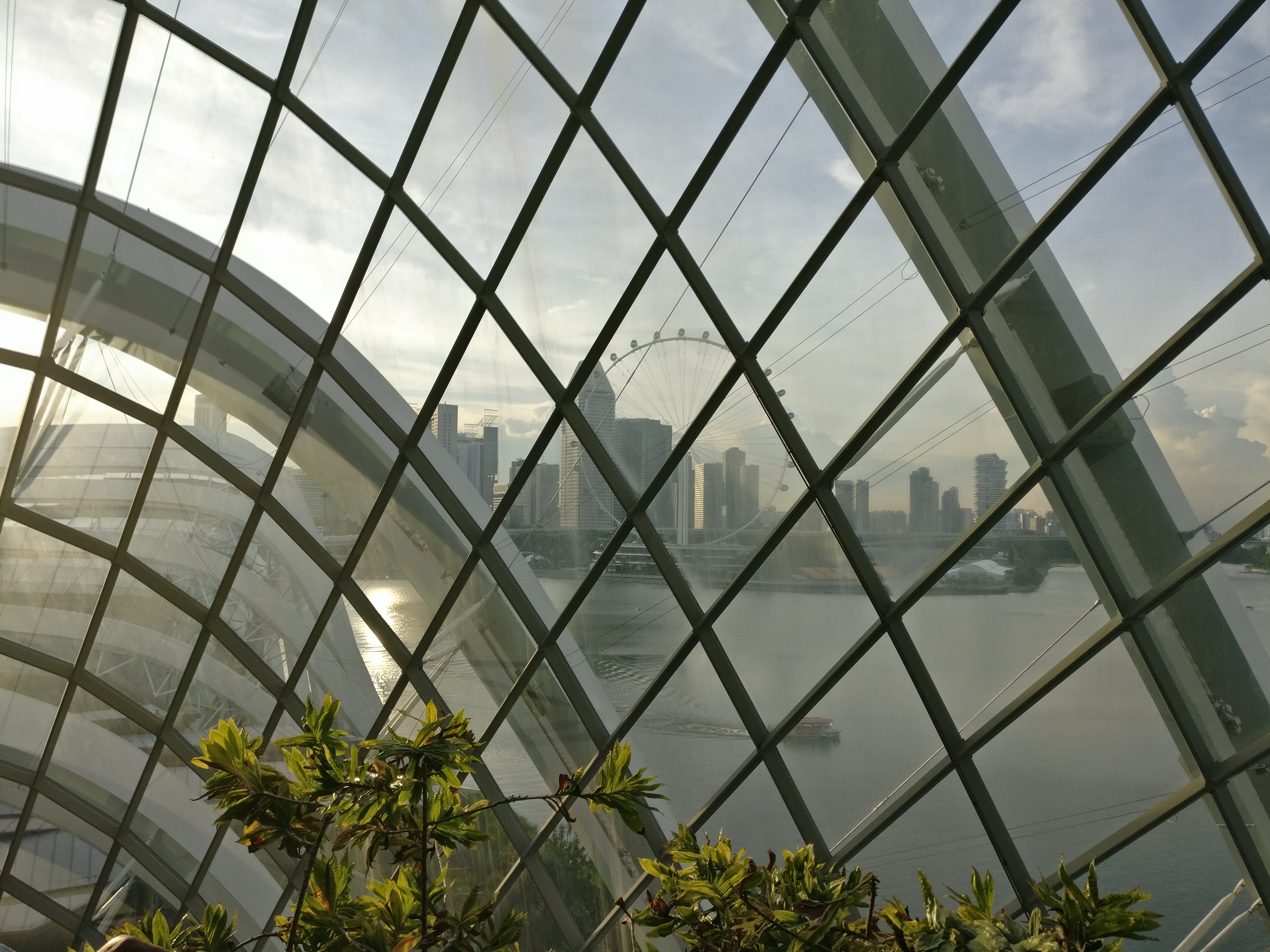 Tip: Don't miss Singapore Gardens by the Bay's Garden Rhapsody lights and music show at Supertree Grove twice every night
We still had our pass of 5 for activities at Sentosa so we headed there.
Travel: same as mentioned above for Universal Studios
Note: I think the Pass of 5 is no longer available so instead you can opt for "Fun Pass" that offers 55, 80 and 120 tokens for 45$, 65$ and 95$ approx. respectively.
Sea Aquarium: Home to more than 100,000 marine animals of over 1,000 species, across 50 different habitats, each one as fascinating as the next. It's a marine life experience you won't forget.
Duration: 45 min to 1 hour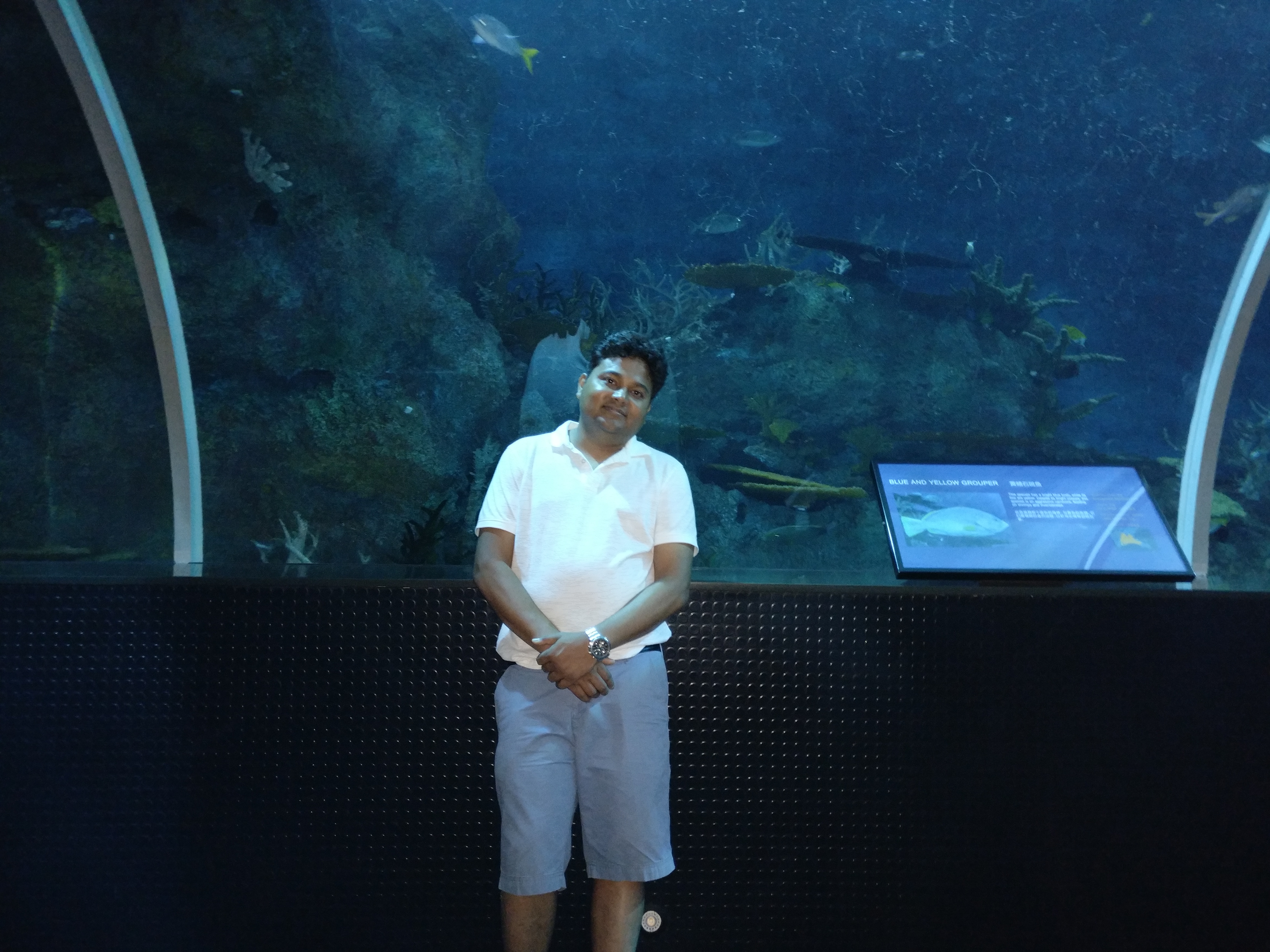 It was time for the most exciting part of the evening. The "Wings of Time" show!!
Wings Of Time's epic tale of courage, mystery and magic will keep you on the edge of your seat as it takes you on a magical adventure through several exotic vistas through to the fabric of time.
Timing: 7.40 pm to 8.40 pm daily
After an amazing evening it was time to pack our bags and wish Singapore adieu.
Day 8: Singapore to Mumbai
Singapore left a great impression on our minds. It's one of the most welcoming, modern and well planned country that I have visited till date.
I hope this article has helped you in some way. Please feel free to write to me or leave a comment below. I would love to hear from you 🙂
Stay tuned for my next article. Until then see you…
(All rights reserved) The above mentioned article is subject to copyright ©