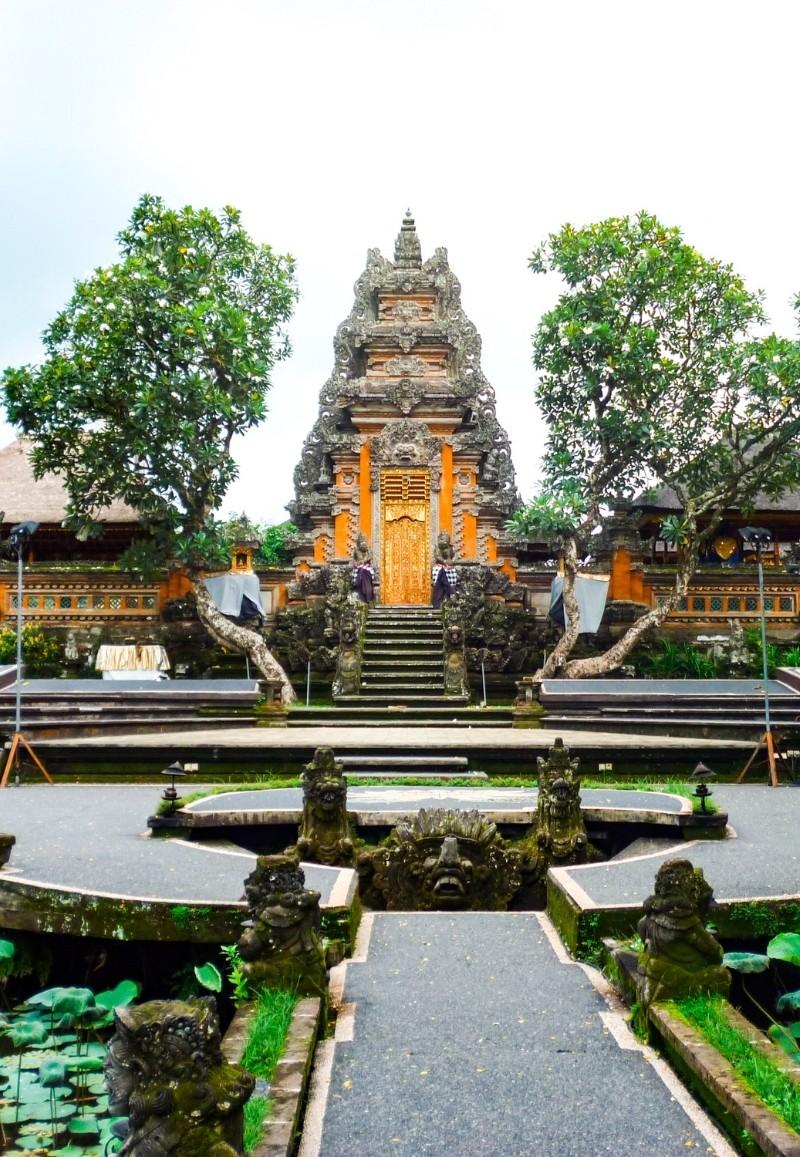 Where do I start about Bali. Its a place that people are catching up on. Heck I have been to Bali twice! That too just 2 years apart. You may wonder why is there such a rave about Bali.
Why Bali?
People:
For me one of the most important points that stands out for Bali is "The People". Some of the most welcoming people that I have met in my travels have been from Bali. Their mannerism, their hospitality, their kindness, their culture stands out.
Beaches:
Bali has some of the cleanest beaches in the world. Pristine clear waters ad white sand. Sounds like a good combo right?
Economical:
Money money honey…. Its one of the most economical places to visit. How many countries can you travel on a tight budget? With the Indonesian rupiah weak in comparison to the dollar, going to Bali is a no brainer…
Vegan Friendly:
You heard it right! How many countries are vegan friendly? Bali offers an array of choices for vegans. So pack your bags right away Vegans!
Villas:
Who doesn't want to spend a day relaxing in a private villa with a pool! Wait what??
Yes, Bali has some of the most amazing resorts that come with a private villa and private pool / bathtub. That too with 5000 INR. Sounds like a steal right?
Activities:
There are so many things to do in Bali. With numerous waterfalls, temples and hot springs to watch out for, one can easily spend over a week exploring these.
Which month to visit?
July & August, Dec & Jan. though one can expect slight showers during dec too.
So lets begin..
[googlemaps https://www.google.com/maps/d/embed?mid=1XoN77UIl2jr3VYD4uXWg9f8TDmWfG5Lj&w=640&h=480]
Day 1: Seminyak
We decided to split our itinerary into 3 places over 7 nights. First up was Seminyak..
Visa was on arrival, cost for an Indian is 25$. We bought a Sim card from the airport itself (200k IDR). We took an uber from the airport (200k IDR).
Hotel: Le Jardin Villas
Booking link: https://www.booking.com/hotel/id/le-jardin-boutique-villas.en-gb.html?aid=304142;label=gen173nr-1FCAEoggI46AdIM1gEaGyIAQGYAQm4ARfIARTYAQHoAQH4AQuIAgGoAgO4Aomau-cFwAIB;sid=ac818d6667b77c526ab42c60bb0e63eb
Use the code below and get a 10% off your next booking with booking.com 🙂
https://www.booking.com/s/57_6/jesal041
Things to do in Seminyak:
Relax at the beaches
Shop till you drop
Full body massages and Spas
Surfing at Kuta beach
We decided to go to the beach located next to our villa and unwind.
Day 2: Seminyak
It was time to head to the Tanah Lot Temple. It is actually a small temple located on an island that can be reached only when the tide is low. The view, from the cliffs, needless to say was breathless.
Travel : Rent a scooter or car.
Cost: Bike rental: 80k IDR, Car rental : 300K IDR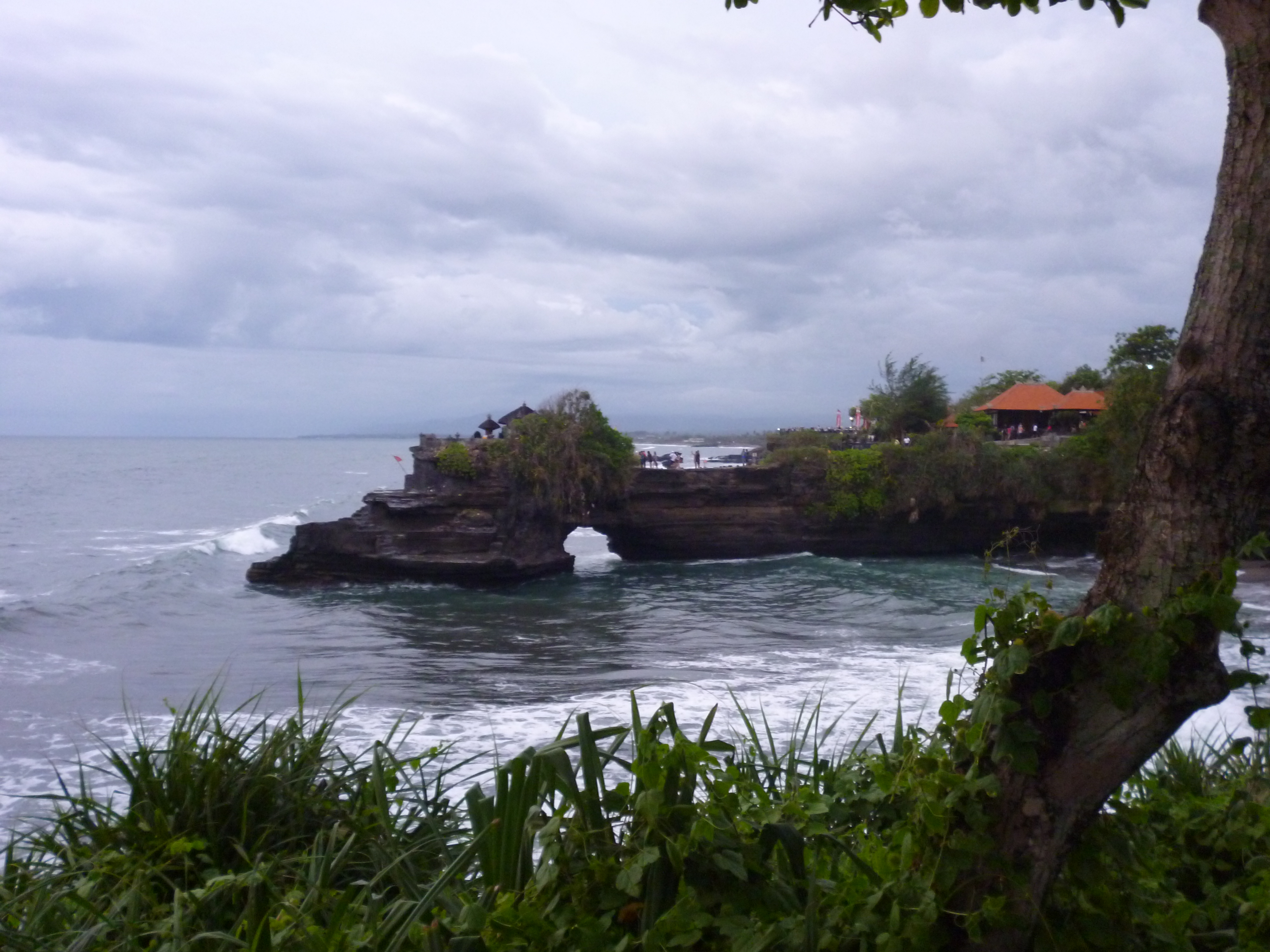 We spent the rest of the day shopping and treating ourselves to some massage therapy. You can buy a lot of amazing souvenirs from Seminyak local shops. They have a of stuff made of shells.
For all your Indians out there crazing for some Indian food, you can check out Queens. They have some amazing Indian food.
Day 3: Seminyak to Nusa Lembongan
Travel: You can approach any local travel agent and book your ferry tickets from Seminyak to Nusa Lembongan (we made our bookings through Marine Lembongan Cruises). We went to Sanur beach from Semiyak (15 kms) and the ferry lands at Jungut Batu in Nusa Lembongan. Departures from Sanur generally take place from 9.30 am in the morning.
Cost : 860K IDR (for road transfer and speed boat)
Duration: The boat ride takes around an hour.
Upon arriving in Nusa Lembongan, the paranomic views of the beach and village from the mountain leaves you spellbound..
Hotel: Bay Shore Huts
Booking link: https://www.booking.com/hotel/id/bay-shore-huts.en-gb.html?label=gen173nr-1DCAEoggI46AdIM1gEaGyIAQGYAQm4ARfIARTYAQPoAQGIAgGoAgO4AqK7k-gFwAIB&sid=1ccb91f30d927f50420c705caec34fea&all_sr_blocks=37800502_143952650_0_1_0&checkin=2019-07-16&checkout=2019-07-17&dest_id=-2684938&dest_type=city&hapos=1&highlighted_blocks=37800502_143952650_0_1_0&hpos=1&sr_order=popularity&srepoch=1560599998&srpvid=7bbc545e26fa024c&ucfs=1&from=searchresults;highlight_room=#hotelTmpl
Use the code below and get a 10% off your next booking with booking.com 🙂
https://www.booking.com/s/57_6/jesal041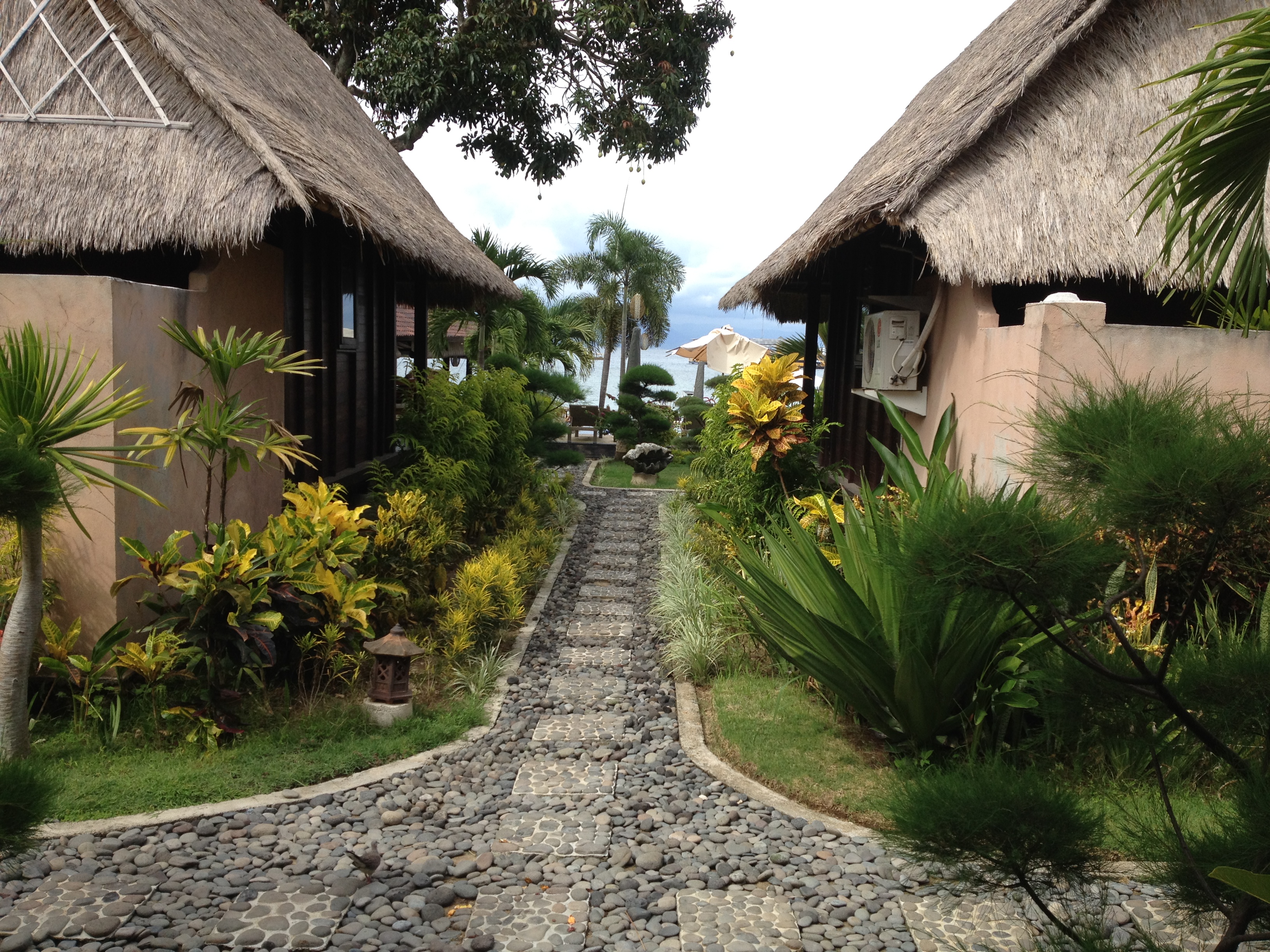 We went for lunch at a nearby restaurant near Baruna beach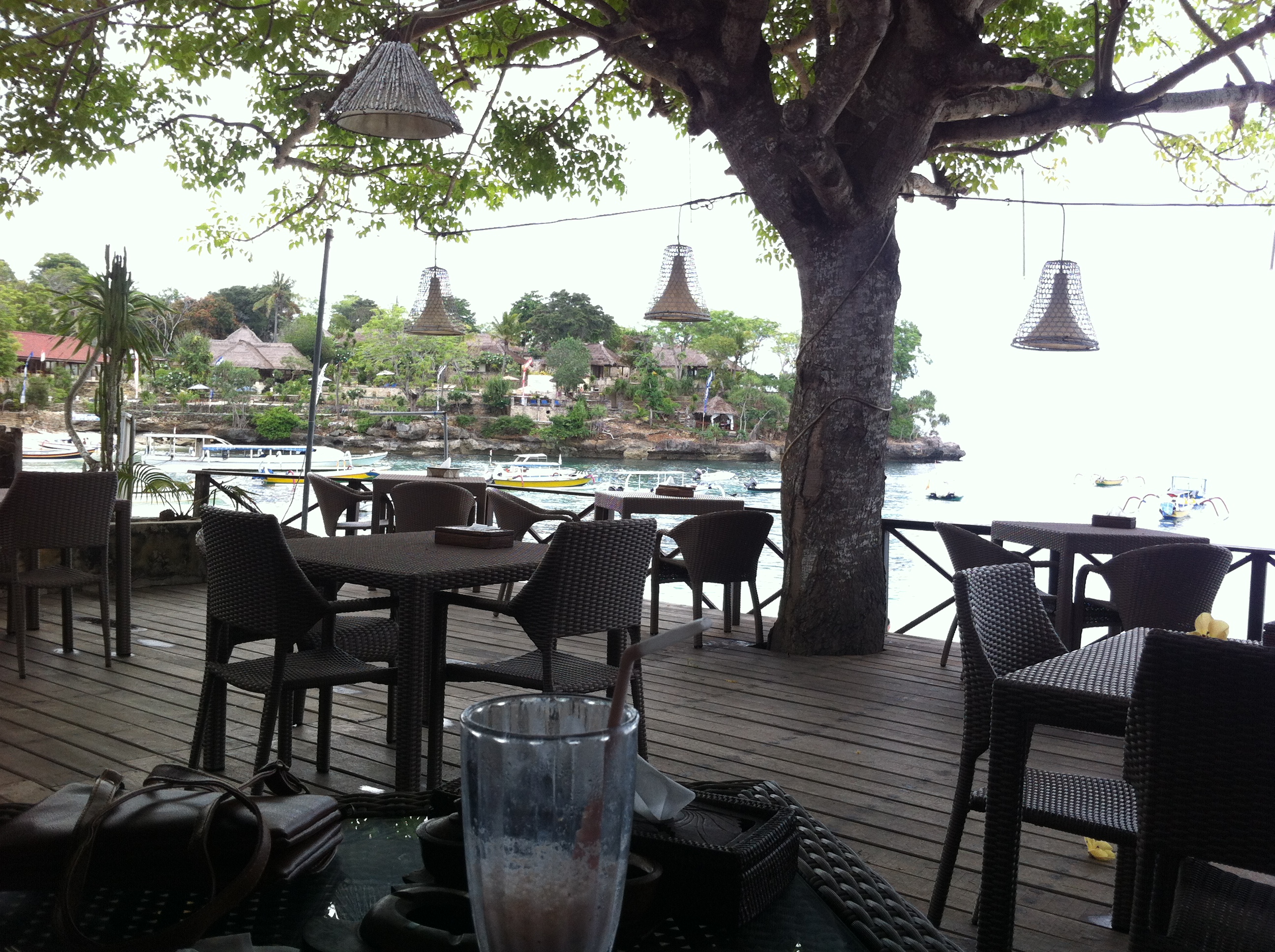 Day 4: Nusa Lembongan
We woke up to this view and had breakfast here.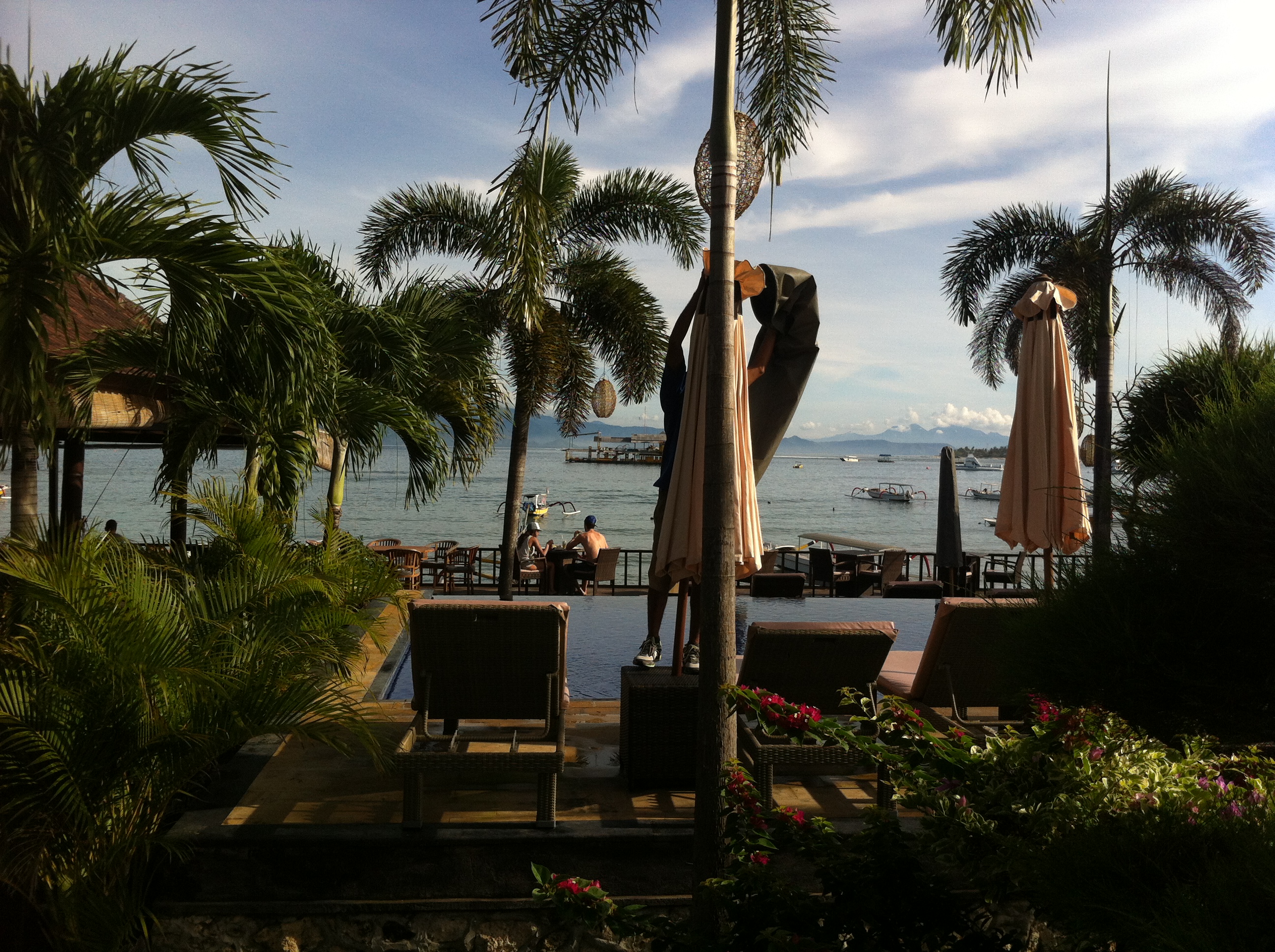 We then proceeded to Dream beach that was just 2-3 kms away from our hotel.
Travel: We rented a scooter from the hotel. Renting a scooter and exploring the island would be one of the best options as you can halt and enjoy the views..
Cost: 70k IDR
This was the view that greeted us..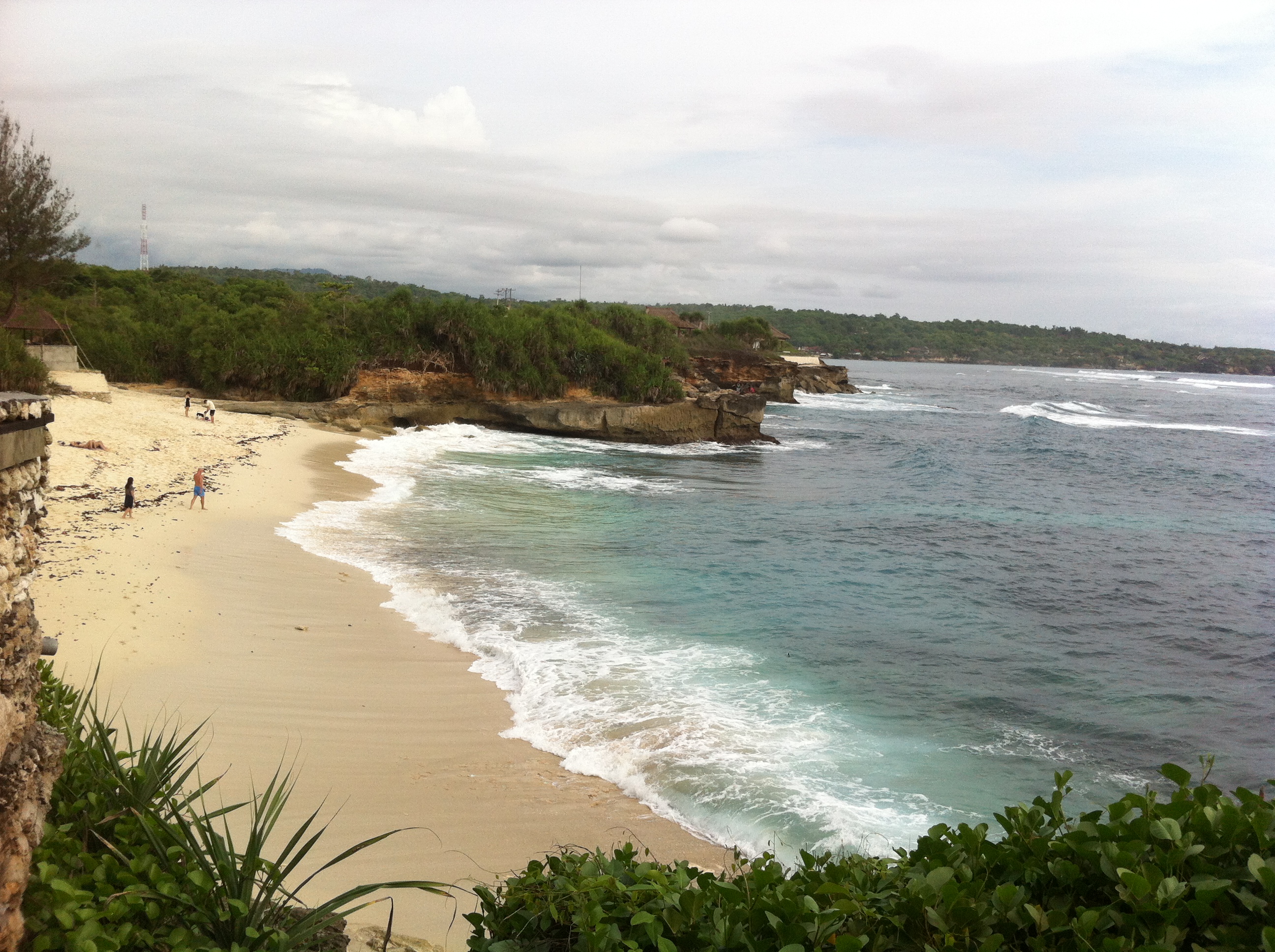 White sand + pristine waters, what else can you ask for!
Day 5: Nusa Lembngan
The time had come for something more adventures. We were all geared up for our very first stint at Snorkellig! Apart from snorkeling, Indonesia is also known for a lot of water sports including Surfing.
Upon inquiring around we got reference of a local who takes small groups of people for snorkelling on his own boat.
Cost : 500K IDR for 2 people
He picked us up from the hotel itself and we went to 4 different spots to view the various variety of fishes and corals.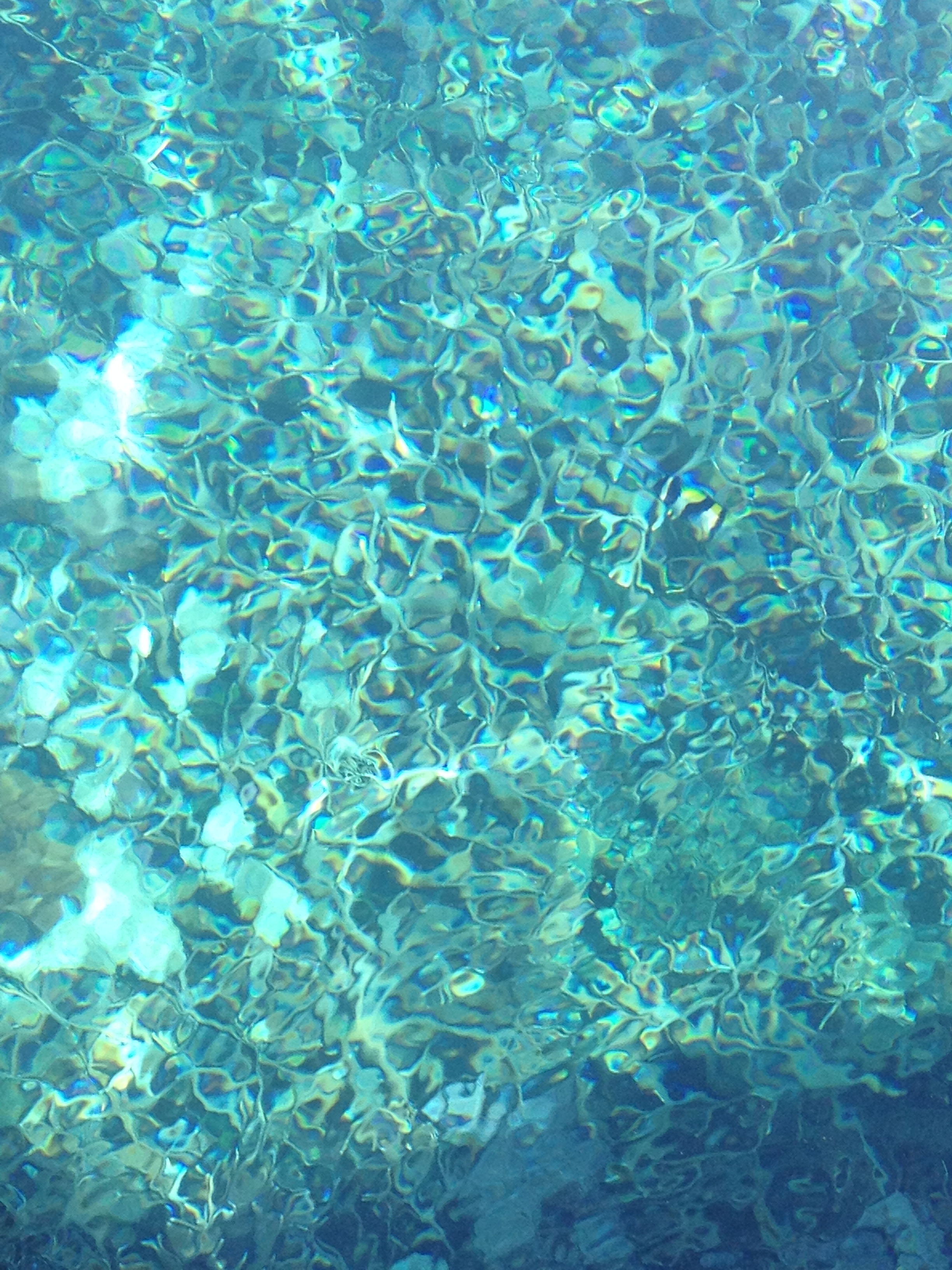 After a good 3-4 hours it was time to head back to the hotel.
Day 6 : Nusa Lemongan to Ubud
It was time to leave behind this dreamy island and head back to the city of Ubud. It is one of the most famous destinations of Bali, famous for its Rice terraces and waterfalls.
Travel: We took a ferry back to Sanur and a taxi to our hotel in Ubud that was an hours drive away.
Hotel: Furama Villas
Booking link: https://www.booking.com/hotel/id/furama-villas-spa-ubud.en-gb.html?label=gen173nr-1DCAEoggI46AdIM1gEaGyIAQGYAQm4ARfIARTYAQPoAQGIAgGoAgO4ApeZk-gFwAIB;sid=1ccb91f30d927f50420c705caec34fea
Use the code below and get a 10% off your next booking with booking.com 🙂
https://www.booking.com/s/57_6/jesal041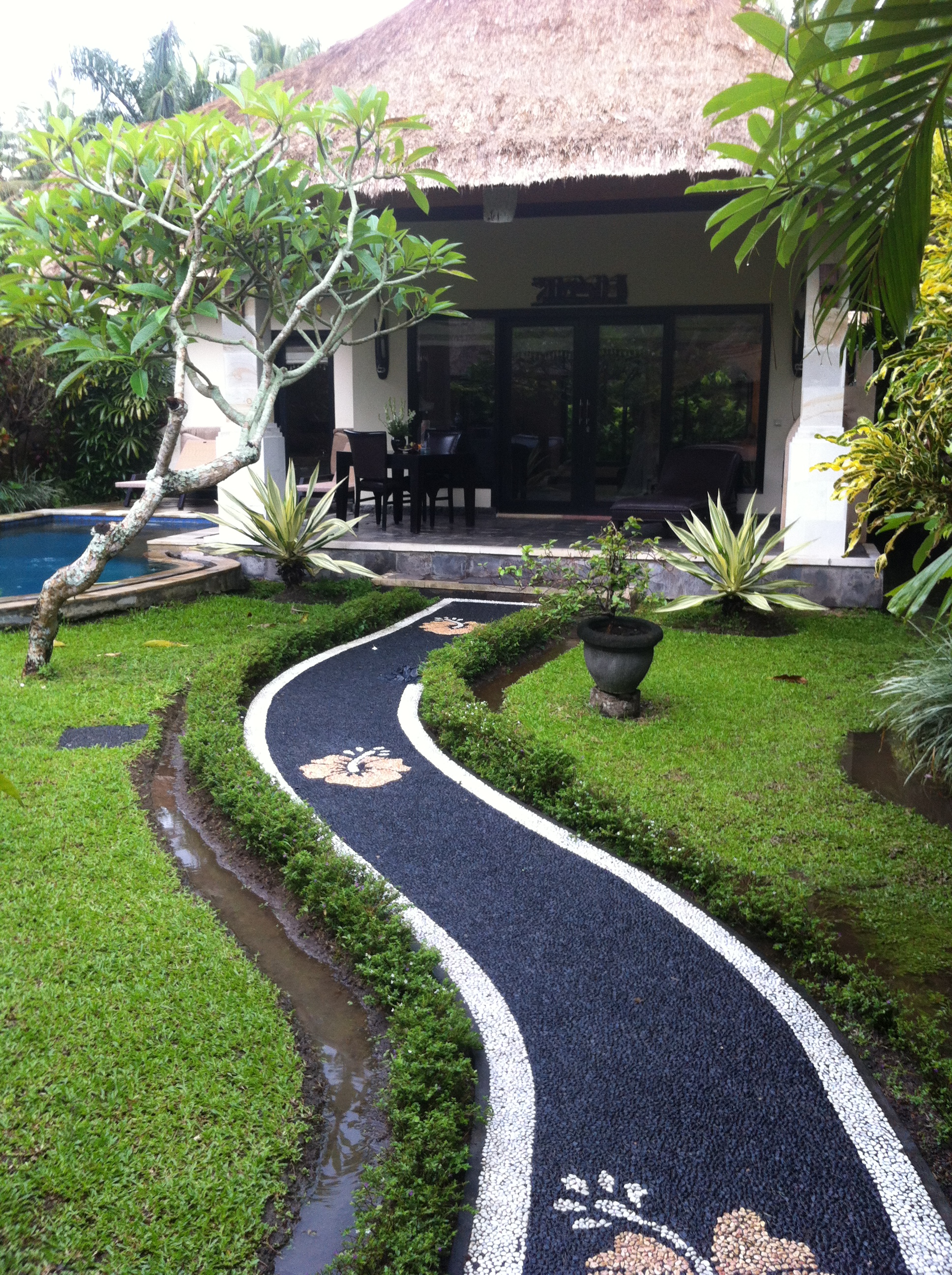 We headed out to Ubud city
Travel: You can either rent a scooter or a taxi from the hotel.
Cost: 80k IDR one way for a taxi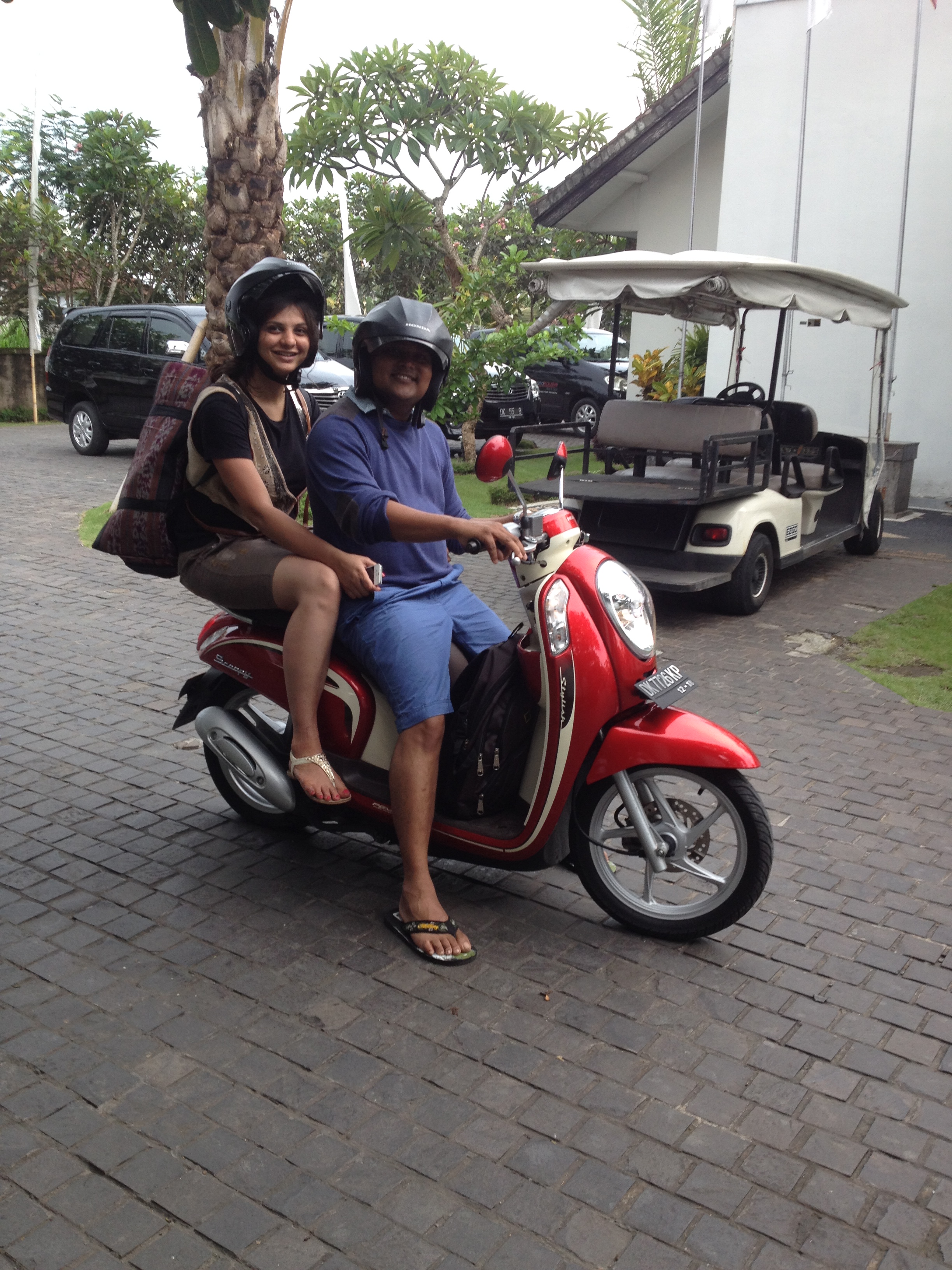 Puri Saren Agung: It means Ubud Palace in the local language. Its located right in the centre of Ubud and the royal family still resides there.
After spending some time there we headed to the streets of Ubud. It offers some great street shopping from soaps to shell products to various cane products, all reasonably priced.
Day 7 : Ubud
Furama Villas spoils you with a sumptuous breakfast spread.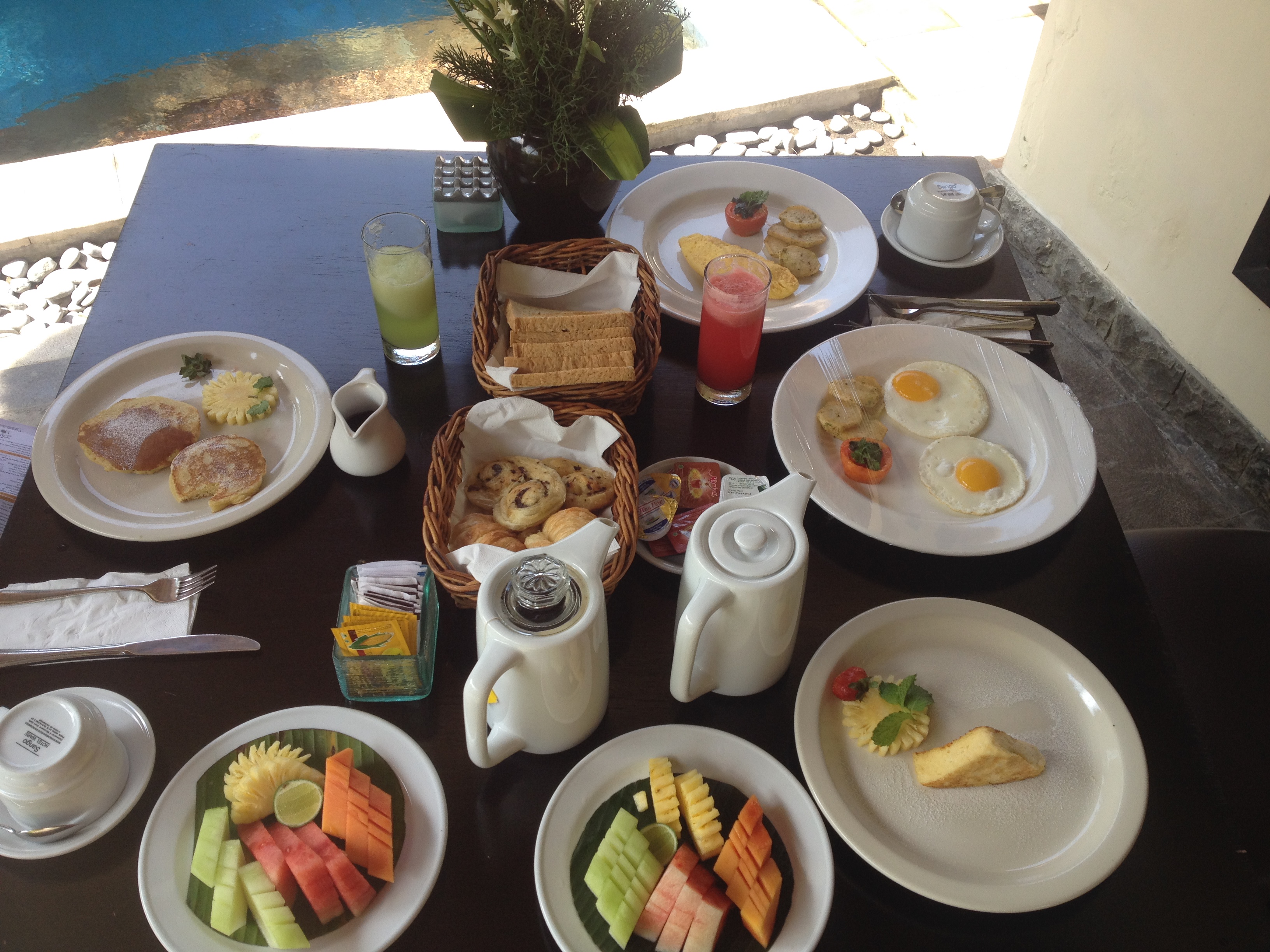 We headed to explore the Tegalalang rice terraces. They are located an hour from furama villas and the best way to get there is to rent a scooter.
We bumped upon this shop between the rice terraces and the ubud centre and shopped a lot of local articles of cane and ceramic.
Note: In the picture below the square white pink flower ceramic bowls are first hand painted and then glued with small pieces of glass. Been using them for over 4 years and it still looks brand new.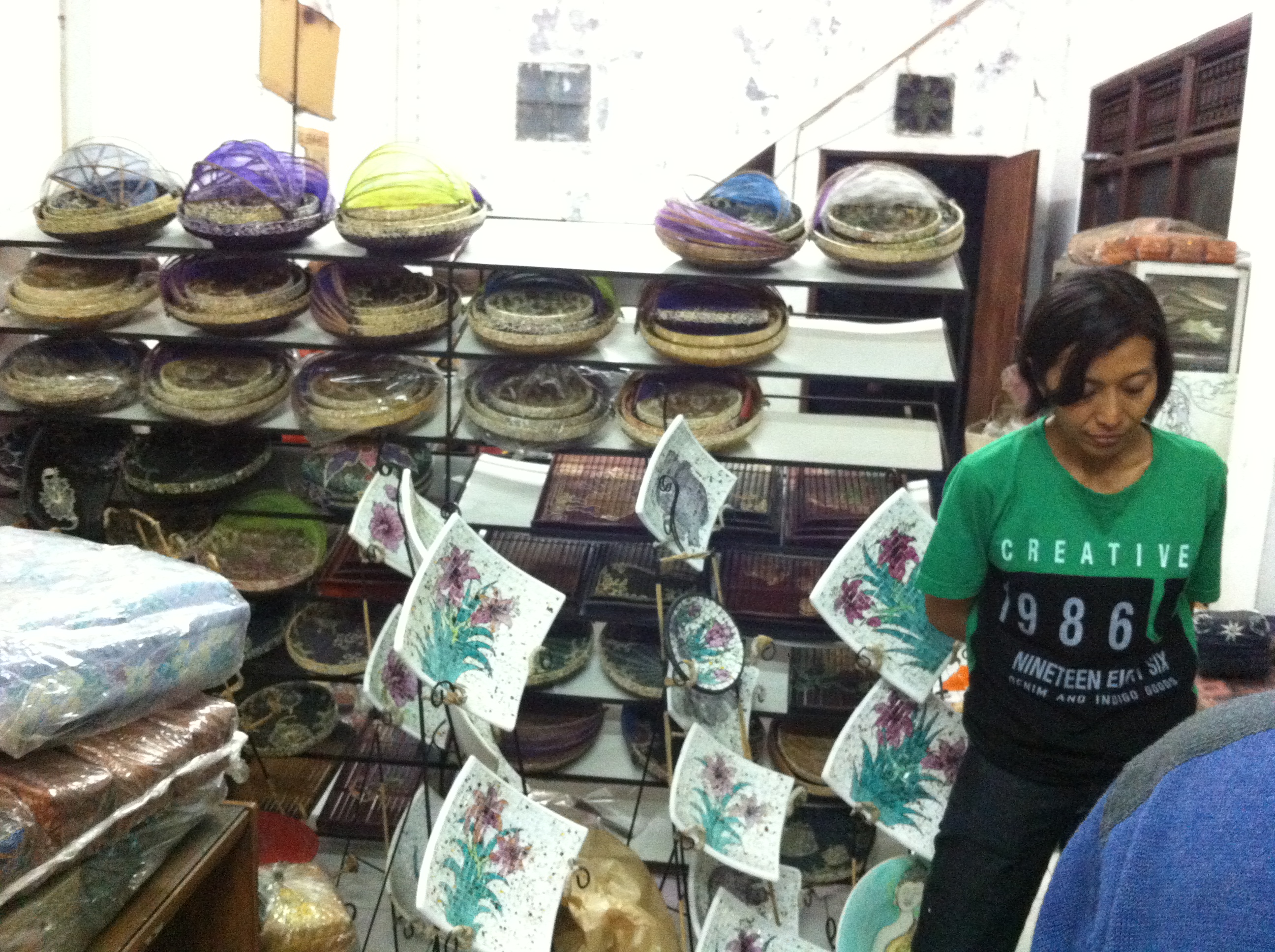 Day 8: Ubud
We decided to spend the last day exploring the resort and the nearby areas.
Though we opted to spend some relaxing time in Ubud, you can explore the following places if you are up for it:
Kanto Lampo Waterfall : Entrance fee : 5K IDR
Tegenungan Waterfall :

Entrance fee : 10K IDR

Monkey Forest: Entrance fee : 50K IDR
Mount Batur trek
Bali will forever be close to my heart. We cherished our time here and returned for Mumbai with fond memories and waiting to be back soon!
I hope this article has helped you in some way. Please feel free to write to me or leave a comment below. I would love to hear from you ?
Stay tuned for my next article. Until then see you…
(All rights reserved) The above mentioned article is subject to copyright ©