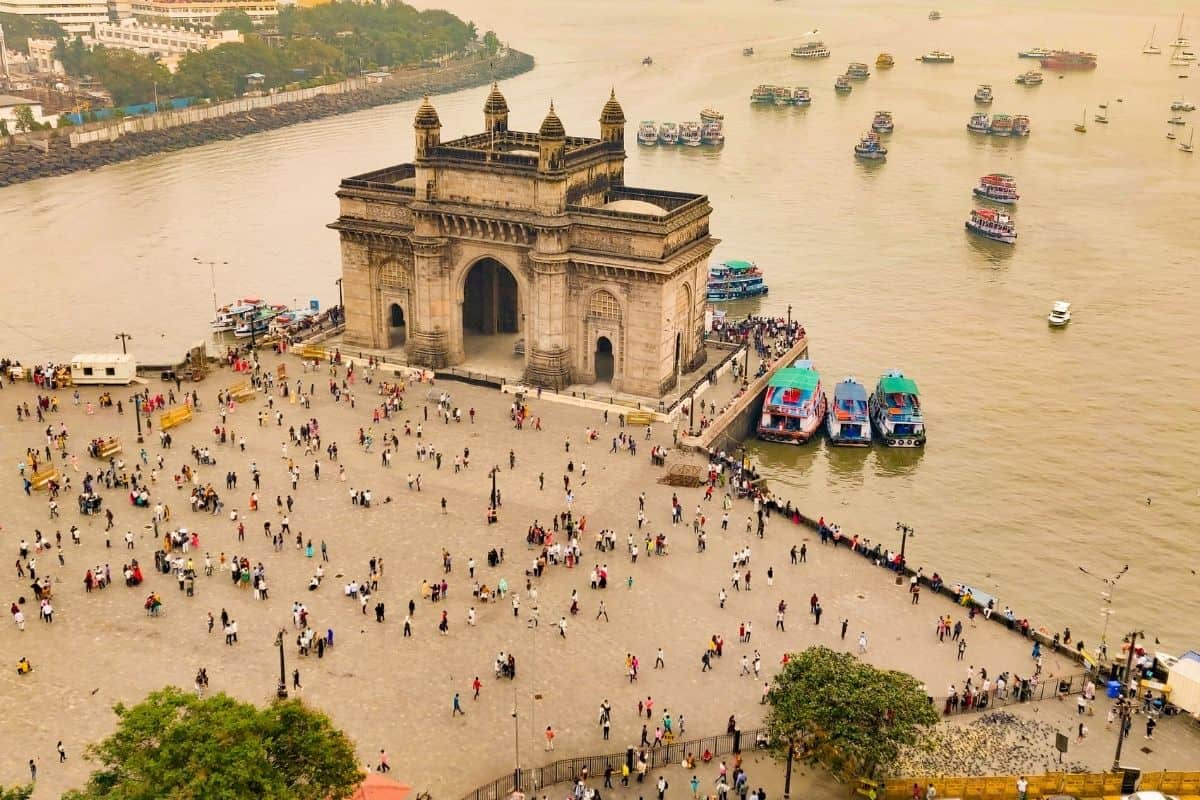 Top 15 cities to visit in India : For the first time traveller
India is one country that is mostly going to be on every travellers bucket list. India is full of diversity, rich heritage and charm. An ultimate travel destination that has so much to offer to every type of traveller. From deep rooted traditions to modern culture slowly seeping into the system, India is a country that will surprise you. From the royal palaces of Rajasthan speaking of its past glory to the calm backwaters of Kerala, India has so much to explore.
It is impossible to get bored exploring the streets of the old towns, visiting the old era temple and marveling at their architecture or trying out the various mouth watering cuisines unique to each state. Whether you plan a luxe vacation or are on a backpacking trip, there is something unique for every sort of traveller fitting into their budget.
I asked my traveller friends to share their first hand experiences about their favorite cities in India and this is what they had to say.
Here's the list of Top cities that are safe to travel in India
---
Mumbai
Explored by Utkarsh from Journeys from Heart
Lying on the west coast of India with a beautiful coastline running along the city, Mumbai is undoubtedly one of the best cities to visit in India. Some call it the city of dreams as it is home to a billion dollar Bollywood Industry, some recognise it as financial capital due to the presence of some important financial institutions.
How to reach Mumbai
It has some great connectivity with all the other cities and international locations. Chhatrapati Shivaji International Airport (23 kms) is the main airport and Chhatrapati Shivaji Terminus (2kms) is the main railway station, the former being a magnificent portrayal of modern day art of the class and the latter being one of the UNESCO heritage sites. Taxies, cabs and buses have well connectivity all over the city.
Things to do in Mumbai
Places like Gateway of India, Hotel Taj, Chhatrapati Shivaji Terminus (CST),Marine drive draw hundreds of visitors every day are great picturesque spots to frame oneself. One can indulge in a range of activities from a simple stroll alongside the Marine drive to taking historical tours to Elephanta caves. The city has ample glimpses of ancient and Colonial architecture, some very popular spiritual spots like Shree Siddhivinayak and Haji Ali, some great museums, art houses, nature parks etc.
Restaurants in Mumbai
One should not forget to relish the great street food of Mumbai which is humongous popular among everyone. Vada Paav being the most popular , panipuri, bhelpuri, sevpuri, dahipuri, pav bhaji are others to feast on. Umrao, Leopold café, Bastian are some great restaurants and cafes to visit.
Accommodation in Mumbai
Mumbai has range of luxury accommodations like Taj, Novotel, Trident to a great fun experience resorts like Sun beach and Imperial Palace.
Visit with a open heart ,the city has certainly a bit to offer for everyone.
You may also like to read about Luxurious Stay at Taj Mahal Palace Mumbai here
---
Udaipur
Explored by James from Travel Collecting
Udaipur, the famed "City of Lakes" in Rajasthan, is one of India's brightest jewels. It is set around several artificial lakes, most notably the beautiful Pichola Lake. There are fabulous palaces, fascinating island tours and lively markets to enjoy.
How to Reach Udaipur
Udaipur has its own international airport, the Maharana Pratap International Airport, which is just 20 km from the center of Udaipur. The Udaipur Railway Station is located 5 km from the city center.
Things to do in Udaipur
The top site to visit is the stunning City Palace. Actually a large complex of 11 palaces right on the shores of Pichola Lake, you can easily spend a day exploring all the rooms and exhibits. Another highlight is Jag Mandir, the Lake Garden Palace. Take a boat trip on Pichola Lake and spend several hours exploring the island palace and its beautiful gardens and sculptures. For shopping, head to Hathipole Market, where you can pick up handmade Rajasthani crafts at good prices, if you bargain.
Restaurants in Udaipur
The rooftop restaurant of Jag Niwas Palace with stunning lake views. Another rooftop restaurant, with wonderful views of the City Palace, is Upre, located in the Lake Pichola Hotel.
Accommodation in Udaipur
The best luxury hotel to stay in is the Taj Lake Palace hotel. The former palace is located on its own island Jag Niwas in the middle of the lake. Dating from the mid-1700s, the marble former palace is pure luxury. A cheaper option is the beautiful Jag Niwas Palace Hotel. The three-star hotel is right on the edge of Pichola Lake, and even has rooms with bay windows overhanging the lake.
Pro Tip
It is best not to visit Udaipur in summer, as it gets very hot then. Generally, October to February are the best months to visit Udaipur.
---
Jaipur
Explored by Bradley from Dream Big travel Far
Aptly known as the Pink City of India, Jaipur is famous for its unique cuisine, traditional Rajasthani jewelry, and eclectic handicrafts. The city was painted pink to greet the Prince of Wales in 1876, and a lot of the avenues nowadays are still covered in the color.
How to reach Jaipur
You can fly to Sanganer airport that is located 10 kms from the city centre. The Jaipur railway station is located 5 kms from the city centre. Jaipur is well connected by road from major cities like Delhi, Udaipur, Ahmedabad, Ajmer etc
Things to do in Jaipur
The city is home to numerous interesting sites and destinations, including the infamous Amer Fort or Amber Palace. Because its location is further out of the city, start your day by taking an Ola ride to this fortress. Spend a few hours exploring this fort, snapping gorgeous photos and learning of its fascinating history. The nearby Jaigarh Fort is also worth a visit and offers a picturesque view of the city.
Once back in the city center, make sure to drop by the Jaipur City Palace. This royal palace is both a residence and museum, so walking around the grounds would be an interesting experience. A walking tour of the palace can help you understand the history of Jaipur as the first planned medieval city in all of India.
The city is also a perfect place for shopping local products, from clothing and pottery to carpets and handmade crafts. Browse through the traditional bazaars, including the Tripolia and Bapu Bazaars.
One day here is enough to see its most famous attractions, but you might want to stay at least 3 days to really experience all of Jaipur.
Restaurants in Jaipur
Don't forget to try the local delicacies, as Jaipur's culinary scene is an exciting one. Grab some Golgappa at Chawla's and Nand's and Masala Chai at Gulab Ji Chaiwala, then hit Masala Chowk to indulge in some favorite street foods.
Accommodations in Jaipur
Jaipur is the epitome of luxury and one can bask in the glorious surrounding of the royal palaces converted into hotels. The best luxury hotel is the Rambag Palace. One can also opt for Lohagarh resort – an eco friendly theme resort in Jaipur.
---
Jaisalmer
Explored by Sarah Steiner from Away with the Steiners
Jaisalmer is one of the smaller and lesser visited cities in Rajasthan, India, but what it lacks in size it makes up in opportunities for adventure that are off the beaten track.
The city of Jaisalmer borders the edge of the Thar Desert and is distinguished by its yellow sandstone architecture and bounteous sand dunes, giving it the unofficial name of 'the Golden City'.
How to reach Jaisalmer
There is not direct airport in Jaisalmer and the closest domestic airport is Jodhpur airport (275 kms). Jaisalmer can be reached by a short flight from Mumbai or New Delhi, or by train on India's expansive railway system from any of the larger Rajasthan cities.
Things to do in Jaisalmer
In the city itself the main sights include the impressive Jaisalmer Fort built in 1156, the Jain temples and the beautiful cenotaphs of Vyas Chhatri. Or take the time to wander the main streets and take in all of the color and bustle of the daily Jaisalmer marketplace.
The nearby Thar Desert is India's largest desert and the best destination for a camel safari out into the beautiful sandy hills.
Restaurants in Jaisalmer
Sit in a spacious open terrace of Cafe The Kaku and enjoy beautiful views of the Golden city. Indulge in some traditional Indian cuisine while enjoying cultural performances at Desert Boy's Dhani.
Accommodation in Jaisalmer
Stay at the Wanderlust Guesthouse right in the heart of Jaisalmer's old town and let them organize an overnight safari to sleep literally out in the open under the stars.
Pro Tip
The best time to visit to avoid the searing desert heat is between September and mid-March.
---
Bikaner
Explored by Deborah from Passport the world
Bikaner is located in the middle of the Thar desert, in the North of Rajasthan. It is a city where you can walk around for hours and observe the many things happening around you. You'll find bustling markets, shrines, dusty roads and beautiful old merchant houses. Bikaner is less visited than surrounding cities such as Jaisalmer and Jaipur, which makes it the perfect place to mingle with the locals and have many sights all to yourself.
How to reach Bikaner
Bikaner does not have an airport so the closest airport one can fly in is Jodhpur (251 kms). One can also opt for a private taxi or buses that run from various major cities such as Delhi, Agra, Jodhpur, Jaipur etc.
Things to do in Bikaner
One of the best things to do in Bikaner is to walk around the old city. Kote Gate, the former city gate is a good starting point. As soon as you enter, you will find yourself in a maze of alleys, where you walk past bazaars and different neighborhoods with local workshops. People are extremely friendly and open to conversations.
One of the things you don't want to miss are the havelis, old merchant houses from the 15th century. Rampuriya Haveli is the most impressive one because of its unique architecture and pink colors. It can be a bit hard to find these houses, but if you ask for Heritage rd, you will find your way. Also, don't forget to enter the Seth Bandasar Jain temple. A temple that does not look very special from the outside, will amaze you at the inside because of its impressive decorations and ornamented mirror work.
In Bikaner you van also visit the Junagarh Fort. It is located in the city center and can't be missed because of its pink-red color and the kilometer-long wall that surrounds the complex. Inside you'll discover impressive decorations, better known as miniature art, a type of art, Bikaner is famous for.
Restaurants in Bikaner
One cannot miss the mouth watering confectionery and namkeens at Bhikharam Chandmal Bhujiawala. Are you a Jalebi fan? If yes then you will love the Jalebis at Chotu Motu Joshi Sweet shop. Also not to be missed is Gallops restaurant located in Junagarh fort.
Accommodations in Bikaner
If you are looking for a nice place outside the chaotic center, make a reservation at Laxmi Niwas palace. You will spend the night in a palace, surrounded by lovely green gardens. You can visit the museum of the Lalgarh palace around the corner and enjoy delicious dishes in the pretty courtyard.
---
Delhi
Explored by Lotte from Phenomenal Globe Travel Blog
Delhi – the capital of India, is a city with a rich history and a great place to visit in India. This immense city offers beautiful historic buildings, excellent restaurants, lively markets. There is a popular saying in India " Yeh dilli hai dilwalon ki'
How to reach Delhi
Daily flights from all around the world arrive at Delhi Airport, which is located approximately 15 km southwest of the city center. From the airport, it's approximately a 25-minute cab ride (your exact travel time depends on traffic) or a 20-minute metro ride to the center.
Things to do in Delhi
When exploring Delhi, you'll definitely want to check out Jantar Mantar. This interesting structure was built to facilitate the astronomical readings of time and it's an architectural masterpiece.
Another beautiful building is the Isa Khan Niazi Tomb in the Humayun's Complex. This off-the-beaten-path location is usually very peaceful and a lovely place to spend a bit of time, especially if you're visiting Delhi with kids and want to get away from the busy city for a bit.
The UNESCO Heritage site Qutub Minar is a highlight that you can't miss during your time in Delhi. This structure is said to be the tallest building in the world made of bricks, an impressive feat!
Restaurants in Delhi
The Garden Restaurant in Lodhi Road is an excellent place to grab a bite (check out the amazing graffiti).
Accommodation in Delhi
A nice place to stay is Vivanta by Taj. There's a lovely pool and the restaurant serves up tasty street-food-style cuisine.
---
Agra
Explored by Jürgen & Martina from PlacesofJuma
Situated on the banks of the Yamuna river, Agra is definitely one of the most interesting and worth visiting cities in India. Agra is a bundle of rich history as can be seen by the numerous monuments spread across the city. Not only know for the world famous "Taj Mahal", Agra offers many mausoleums and tombs to explore. Apart from the famous "Petha". Agra is also well known for lavish crafts like Pietra Dura (marble inlay) work.
How to reach Agra
Situated only about 220 kilometers south of Delhi, you can easily reach this place in 2.45-4 hours by train, bus or car. The next international airport is in Delhi if you are travelling from abroad.
Things to do in Agra
During a visit to Agra, you can expect several highlights and famous attractions that are high on every tourist's India bucket list: The world-famous Taj Mahal as the country's landmark and the Red Fort of Agra.
The Taj Mahal is an impressive mausoleum made of the finest marble. It was built in the middle of the 17th century and is now on the list of UNESCO World Heritage Sites. Its name means something like "the crown of the place", and it does credit to this building. The Red Fort is also a UNESCO World Heritage Site. It is built entirely on red sandstone and was used as a residence by the Mughal emperors some 200 years ago.
Restaurants in Agra
Enjoy a romantic evening listening to Santoor players at Esphahan located inside the beautiful Oberoi Amarvilas hotel. If you are looking for an authentic dhaba experience then you can visit Shakar ji.
Accommodations in Agra
Agra offers a wide range of accommodation and good restaurants in every price range. Recommended are especially the colorful The Coral House Homestay with its rooftop terrace and the lovely Good Vibes Café for meeting other travelers.
---
Bhubaneshwar
Explored by Ruma from The Holiday Story
Bhubaneswar is the capital city of Odisha, located at the banks of the Mahanadi river in the Khordha district of Orissa. It is nicknamed "Temple City" as it has more than seven hundred temples. The city is well known for its ancient architecture and natural beauty. Historians regarded this place as the greatest confluence of Hindu, Buddhist and Jain culture.
How to reach Bhubaneshwar
Bhubaneswar is well-connected with the major cities of India through its airport (3kms) and train station (3.5 kms). Roadways are also well made. National Highway 5 passes through here. Prepaid taxis are available in front of the airport to reach the main city.
Thing to do in Bhubaneshwar
Sightseeing in Bhubaneswar Puri should begin in the old city. It's the hub of all the ancient temples. The Lingaraj Temple is the most significant of all. Experts denoted the monument as one of the finest "purely Hindu" temple in the country. The walls are covered with sculptures modelled on Hindu deities.
Bindu Sarovara lake, located nearby, is believed to have a drop of water from all the holy rivers. Eight kilometres away from the main city lies the hilly region. Dhaulagiri, Khandagiri and Udaygiri are some of the famous ones. All these are of historical importance. King Asoka fought the famous Battle of Kalinga at the meadows of Dhaulagiri. The twin hills of Khandagiri and Udaygiri is a site for the ancient Jain Monastery. The Nandankanan Zoo is a wildlife sanctuary distance of 15 kilometres from the city. It is home to the famous white tigers. The zoo opens every day from 8 AM – 5 PM except Monday.
Restaurants in Bhubaneshwar
The most famous cuisines from the city are seafood and desserts. In addition, the city offers various places for fine dining as well as popular street food eateries. Some of the traditional street food includes gupchup, Cuttack-chat, dahi bara, dahi pakhala etc.
Enjoy some north indian cuisine at Bhubaneshwar's loved restaurant Tangerine 9. If you are looking for some authentic Odisha cuisine then you can visit Kanika and dont forget to try the "Chenna Poda " – Burnt cheese cooked with sugar, cashews and sprinkled with nuts.
Accommodation in Bhubaneshwar
Finding accommodation in Bhubaneswar is not a difficult job. There is a variety of options to choose from. Star Rated Hotels to Eco Tour Nature Camps and Homestays, all are available.
Pro Tip
The general weather is hot and humid.
Suitable to visit at any time of the year but avoid summer.
Be aware of Temple rules before entering one.
---
Amritsar
Explored by Asha from Home Travel Guide
One of the best cities to visit in India is undoubtedly Amritsar; a city in Northern Punjab state in Northwestern India. It is a city full of history and is home to the holiest gurdwara for Sikhs; the Golden Temple. Visitors come from all over the world to experience this special and sacred site. It is really a fascinating place full of culture and history.
How to reach Amritsar
Amritsar has an international airport – Sri Guru Ram Das Jee International Airport that is located 10 km away from Amritsar city centre. You also have some great train connections from other major cities including Delhi, Mumbai, Hyderabad, Chennai, Kolkata and Agra. From Delhi for example the train journey is around 6.5 hours.
Things to see in Amritsar
There are many things to do and see in Amritsar in addition to the must see Golden Temple; you definitely should visit the Wagah Border which you can reach by hiring a tuk tuk from the centre of Amritsar. The journey is about 28 Km and can take upto 40 minutes depending on traffic. Wagah Border is the road border between India and Pakistan and every evening a ceremonial spectacle takes place between the 2 armies marking the closing of the border. There are many people so make sure to come and watch this remarkable ceremony early in the evening to ensure you get a good seat.
Another really interesting place to visit is the Gobindgarh Fort which you can visit during the day or night. In the evening there is a light and 7D show where the history of the fort is told along with some traditional folk dances.
Restaurants in Amritsar
There are also some fabulous dishes to try in Amritsar including the popular breakfast option; Amritsari Kulcha with chickpeas and Amritsari Fish Tikka which you can try at 'Amar Fish'.
Accommodations in Amritsar
Situated in the heart of Amritsar offering luxury and comfort to travellers is Fairfield by Marriott Amritsar. Another good choice is Ramada by Wyndham Amritsar that is strategically placed from the railways station, the Golden temple and the International Airport.
---
Hosphiapur
Explored by Nicole from Go Far Go Close
One of the best places to visit in India is Hoshiarpur in Punjab. Hoshiapur has history that dates back to the Pandav's. "Raja Tarangini", the hints gained from inscriptions left on record by the Chinese pilgrim Hieun Tsang are all summarized in Hoshiapur.
How to reach Hoshiapur
Adampur airport is located 25 kms from the city centre. For International tourists arriving in Hoshiapur, connectivity is through Amritsar and Chandigarh.
It is a three hours drive from Amritsar or you can take the train.
Things to do in Hoshiapur
There are a lot of cool things to do there. You can take a tour of the surrounding villages led by the owner of the resort who will teach you about their culture and how they live. You can also hop onto the back of a tractor and wagon and tour the farm. For a relaxing day connecting with nature, you can also choose to take a gentle hike into the surrounding hills.
In addition, Hoshiarpur is a neat place to explore. You can shop in narrow alleys and see beautiful wood crafts and leather shoes. You are even welcome to try on traditional sarees.
Restaurants in Hoshiapur
Amber restaurant serves delicious punjabi cuisine. Another place to grab a quick bite is Dhaba Express.
Accommodation in Hoshiapur
A fantastic place to stay is 15 minutes outside of Hoshiarpur in the countryside in a lovely family run resort called Citrus County. All your meals are prepared by the family, including magnificent dinners from family recipes hundreds of years old.
Mangalore
Explored by Soumya from Stories by Soumya
One of the best cities to visit in India is the port city of Mangalore in coastal Karnataka. With a rich history, attractive culture, and some of the friendliest people in the world, Mangalore makes for an amazing stop on any South Indian itinerary.
How to reach Mangalore
You can get to Mangalore city from Mangalore International Airport which is just 7kms away. A taxi ride will take you less than 15 minutes. Mangalore is also well connected to all the major cities in India and the railway station is located 3 kms from the city centre.
Things to see in Mangalore
Mangalore is home to beautiful temples. Mangaladevi Temple (which lends its name to the city) and Kudroli Gokarnatha Temple (where the famous Mangaluru Dasara is held every year) are a couple of the must-visit ones.
If you love sun, sand, and the sea, then you are in luck because beaches are never too far away when in coastal Karnataka. Some of the best ones near Mangalore are in Panambur and Kodical. And if you have time for a day trip, head north to the picturesque Kapu beach complete with a tall lighthouse and opportunities to scuba dive.
Restaurants in Mangalore
If you are a foodie, you will love eating authentic Mangalorean dishes in the city. Be sure to try the rich and spicy Chicken Ghee Roast at Shetty Lunch Home and an ingenuous Gadbad ice cream at Pabba's.
Accommodation in Mangalore
Goldfinch Hotel located right in the heart of Mangalore is well connected to both the railway station and the Mangalore Airport. Another great option is the Gateway Hotel overlooking the Arabian sea. Located where the rivers Netravati and Gurupur join, it is also close to Kadri Manjunath Temple.
Pro Tip
Make sure you carry your hat, sunscreen, and water while exploring the city because it can get really hot here, even in winters!
---
Bengaluru
Explored by Koyeli from Nature Diary
Bengaluru- the capital of Karnataka, is one of India's most progressive and developed cities and is also known as the "Garden City of India" as it is the third greenest city of India. The city with benevolent weather becomes a majestic city with wonderful sightseeing options, including architectural marvels and historical places.
How to get there?
The Bengaluru City railway station located in the city's heart is connected through various trains from all over India.
40 km from the city, Kempegowda International Airport is situated. From the airport, one can reach the city by taxi or bus.
Things to see and do
There are many interesting places to visit in Bengaluru like Cubbon Park, Bangalore Palace, Lal Bagh Botanical Garden, Tipu Sultan's summer palace, Jawaharlal Nehru Planetarium, Lumbini Garden, Hebbal Lake, HAL Aerospace Museum, Wonderla Amusement Park, etc.
The Cubbon park located at Kasturba Road is famous among couples, ideal for morning work. Crafted statues of famous personalities increase the beauty of the park. Diamond-shaped Bengaluru Aquarium, the second largest aquarium in India, is located inside Cubbon Park.
The historical Bangalore Palace, located right within the city, spread across 45000 square feet with beautiful gardens surrounding it, attracts many tourists.
The other places are also famous for their distinctive features, and those are worth visiting.
Restaurants
Cubbon Pavilion, The Creek, The Only Place, Kebabs & Kurries, and many renowned restaurants you can try.
Accommodation
You can make your stay luxurious by choosing famous resorts like Holiday Village, Fairfield by Marriot Bengaluru Whitefield, Grand Mercure Bangalore etc.
Pro Tip
Always carry important documents like your photo identity proof. Do not carry too much cash with you, and don't roam alone at secluded places during nighttime.
You may also like to read about Luxurious Stay at Taj Bekal here
---
Mysore
Explored by Sinjana from Backpack & Explore
Mysore – the royal city of Karnataka is the perfect amalgamation of modern urban infrastructure and deep cultural roots. It is one of the cleanest cities in India, and home to the famous Infosys national training center. In 2005, it was renamed as Mysuru by the government of Karnataka.
How to reach Mysore
The nearest international airport from Mysore is the Bangalore Airport which is less than 200 km away. From Bangalore, you can reach Mysore by KSRTC bus, train or cab. Mysore itself is well-connected to other cities by trains like Mysore Express, Chamundi Express, Kaveri express etc.
Things to do in Mysore
When in Mysore you simply cannot miss a trip to the gorgeous Mysore Palace, the home of the Wodeyar family. Other cool things to do in Mysore include visiting the vibrant Vrindavan Gardens, Mysore zoo and the Chamundi Hill for panoramic views and the historic temple.
Restaurants in Mysore
Mysore's a great place to try authentic Kannada cuisine which is also vegan-friendly. Mysore Dosa, Idli, Upittu (commonly called Upma) and Mysore Pak (sweet-dish) are some of the things you must try.
Accommodation in Mysore
There's a wide-range of accommodation options for all types of travelers in Mysore. Radisson Blu Plaza and Grand Mercure are some of the best hotels here. Its proximity to some of the most iconic places to visit in Karnataka – Shivasamudram, Ranganathittu bird sanctuary, Srirangapatnam – makes Mysore best location to base yourself in for a short holiday in Karnataka.
Pro Tip
You can't miss shopping for Mysore Silk and handicrafts to bring home.
---
Coorg
Explored by Bulbul from Bulbul on the wing
Coorg, the coffee capital of India, is a charming hill town in the southern part of India. Nestled in the western ghats of Karnataka, it is famous for its coffee plantations, spice gardens, and flourishing greenery.
How To Reach Coorg
The nearest airport is Kannur airport, which is around 80 km from Coorg. One can also opt to fly in to Mysore Airport (120) and Mangalore International Airport (150 km). The nearest railway station is at Mysore, about 120 km away.
Things to see in Coorg
If you are not much into trekking but still want to enjoy the view up there, Mandalpatti is the place for you. You can hire a jeep from the base to go uphill if you do not want to trek. It takes about 40 minutes to reach up there. Early morning is the best time to visit Mandalpatti as you would find yourself surrounded by mist. The haze gives the place such a perfect vibe. The best month to go here is between November to January.
Igguthappa is a local deity temple dedicated to the Rain god. The tourists can appreciate the Kerala architecture, based on which the temple is built. You can visit the temple only if you are in traditional clothes, and are decently covering your body.
Restaurants in Coorg
Sri Ambika Upahar offers authentic local cuisines and one can try the masala dosa and Idli with the lip smacking chutney.
Accommodations in Coorg
Nestled in the heart of nature is Club Mahindra Madikeri, one of the best resorts in Coorg. For more luxurious option, one can consider The Tamara Coorg.
Pro Tip
Avoid roaming around during dark. The roads become completely dark as there are no street lights. And the majority of the area in Coorg is either forest or plantation estate. As per the locals, there have been instances where they have seen leopards.
The roads in Coorg are quite rough and bumpy. It is recommended that the pillion rider wear a helmet too.
---
Kolkata
Explored by Charu from Travel with CG
Popularly known as India's city of Joy, Kolkata is the former capital of India with a copiously rich historical significance. Home to vibrant markets, remarkable architecture, colorful neighborhoods that have stood the test of time- it is a destination full of photogenic places and must-see spots.
How to reach Kolkata
Kolkata's international airport is approximately 15 kilometers away from the city's center. There are 2 railways stations namely Howrah and Sealdah serving the city of Kolkata.
Things to do in Kolkata
One of the
best places to visit in Kolkata
is the Victoria memorial. An architectural masterpiece built in honor of Queen Victoria, it is a magnificent site that houses multiple galleries portraying her and Prince Albert's lives, Kolkata's history, and so on. This grand white marble edifice is also surrounded by beautiful lush green gardens that open as early as 5:30 AM and are a treat to wander around.
Another gem of Kolkata is the astonishing Howrah Bridge. Being one of the largest cantilever bridges in the world, it is a must-visit landmark that is ideal for any visiting photography enthusiasts. Howrah Bridge is situated near the famous Howrah station, making it a great place to spot the city's iconic yellow taxis.
Restaurants in Kolkata
Taking a street food tour of Kolkata is also startling. For a city this widely known for its mouth-watering street food such as puchka, jhalmuri, kati roll- it would be a crime to visit there and not indulge.
Accommodations in Kolkata
Calcutta Bungalow- a beautifully renovated heritage hotel, is situated close to many such markets and is a great place to make your base.